Posted on: Saturday, 16th October, 2021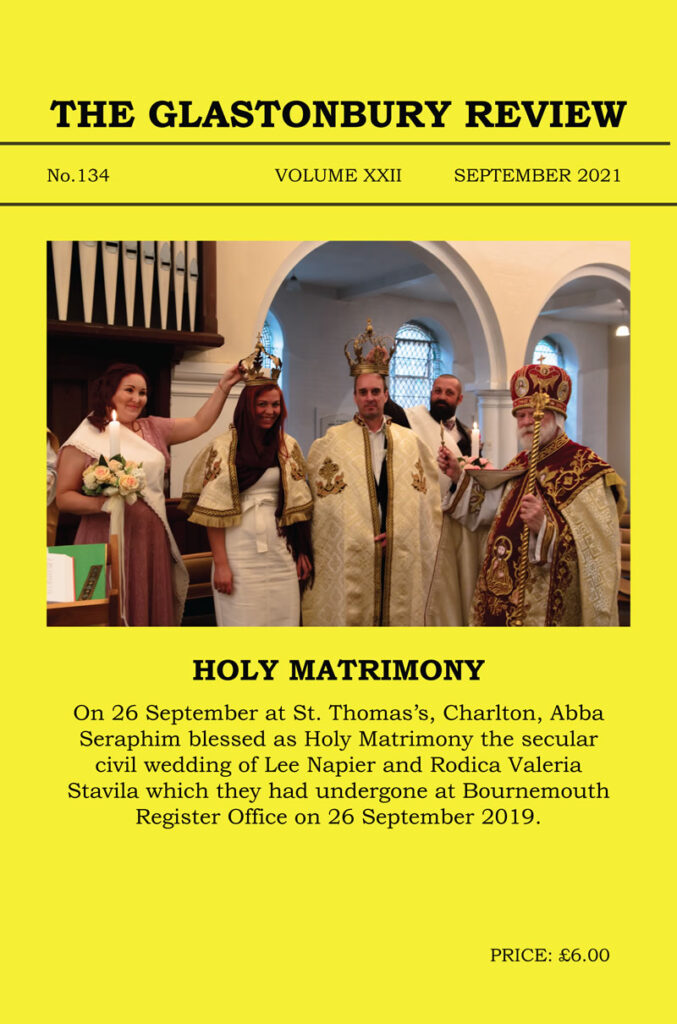 The latest edition of The Glastonbury Review No. 134 (September 2021) is now available from Lulu.com. It comprises ninety-five pages, which include news items concerning the church as well as the text of Abba Seraphim's lectures on "The Orthodox Church" given at St. Mary's Ordinariate Chapel at Wateringbury, Kent on 29 May this year and "Spencer Perceval: Britain's assassinated Premier" given to the Charlton Society on 26 October 2019. It also contains an article by Abba Seraphim "Using Traditional Liturgical Language". It also contains obituaries of the recently deceased British Orthodox clergy: Father Silas Spear and Deaconess Sarah Metcalf as well as Tasoni Demyana Masoud of the Coptic Orthodox Patriarchate and the Indian (Orthodox Catholicos of the East: Mor Baselios Marthoma Paulose II. 
Older copies of The Glastonbury Review can be found here.
Posted on: Monday, 27th September, 2021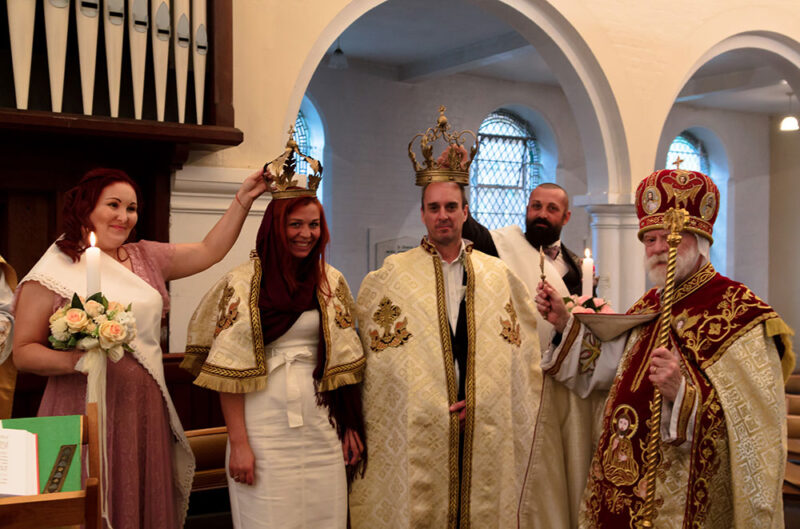 On Sunday afternoon, 26th September, following the Divine Liturgy celebrated for St. Thomas' Orthodox Parish at the Anglican Parish Church of St. Thomas, Old Charlton, Abba Seraphim undertook the Holy Matrimony of Lee Napier & Rodica Valeria (née Stăvila) Napier of Bath and, who were married under the secular civil law of the United Kingdom of Great Britain & Northern Ireland on 25 September 2019 at the Bournemouth, Christchurch & Poole Registry Office in the County of Dorset. As Valeria was a Moravian Orthodox Christian and Lee was a Catholic they were anxious to undergo a solemn religious sacramental celebration of their marriage. Abba Seraphim was assisted by Abba James and Archdeacon Antony Holland whilst several friends and relations of Lee & Valeria also attended both services.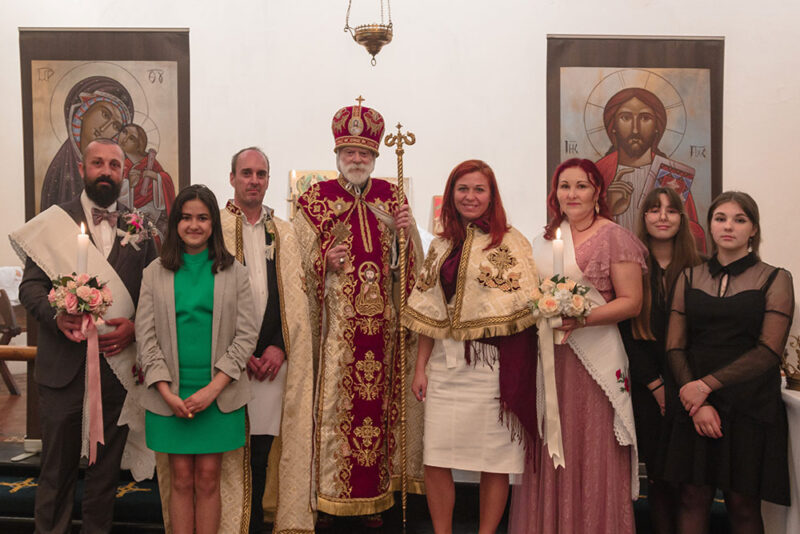 Posted on: Tuesday, 13th July, 2021
On Sunday, 11th July, Abba Seraphim celebrated the Raising of Morning Incense & the Divine Liturgy at the British Orthodox Church in Chatham, accompanied by Abba James and the Reader Michel Mina of Exeter, Devon, who had stayed overnight at the British Orthodox Church Secretariat at Charlton. Because of the cancellation of many trains they set off from Charlton together around 6:45 am and were obliged to catch a 'bus down to Woolwich where, at 7:00 am they caught the 96 'bus to take them to Dartford Railway station, where they arrived around 7:50 am and then caught the 8:09 am train from Dartford, which arrived at Gravesend at 8:25 am, following which they left from there on a train which finally arrived at Chatham at 9:05 am.
Posted on: Monday, 28th June, 2021
Father Marius Mihail Postelnicescu, the Romanian Orthodox priest whose community share our British Orthodox Church at Chatham on the Sundays when we do not minister there, but whose health problems led him to withdraw in February, has now notified us that he will resume his services there on 29th June. We also resumed our services at Chatham at Holy Pascha and will continue these on the morning of the second Sunday in each month, so we will be at our Chatham church again on 11 July and thereafter on every second Sunday in each month following that. 

Posted on: Wednesday, 16th June, 2021
On 16th June Abba Seraphim travelled to Earlham House Care Home in Wood Green, North London, to administer Holy Communion and the Anointing of the Sick to his second cousin, Keith Francis Watson, the nephew of his predecessor, Metropolitan Georgius, who had been ordained as a Reader in June 1978, and who will be 79 in October.