Posted on: Sunday, 20th March, 2022
Abba Seraphim, Metropolitan of Glastonbury, accompanied by his Coadjutor, Abba James, travelled to the Church of Christ the Saviour in Bournemouth to celebrate the Liturgy for the second Sunday in Lent, 20 March 2022, also assisted by Father John Ives, the British Orthodox Parish priest for Bournemouth, during which Abba Seraphim ordained Yuriy Kot to the Order of Subdeacon, who has now adopted the religious name of Georgy.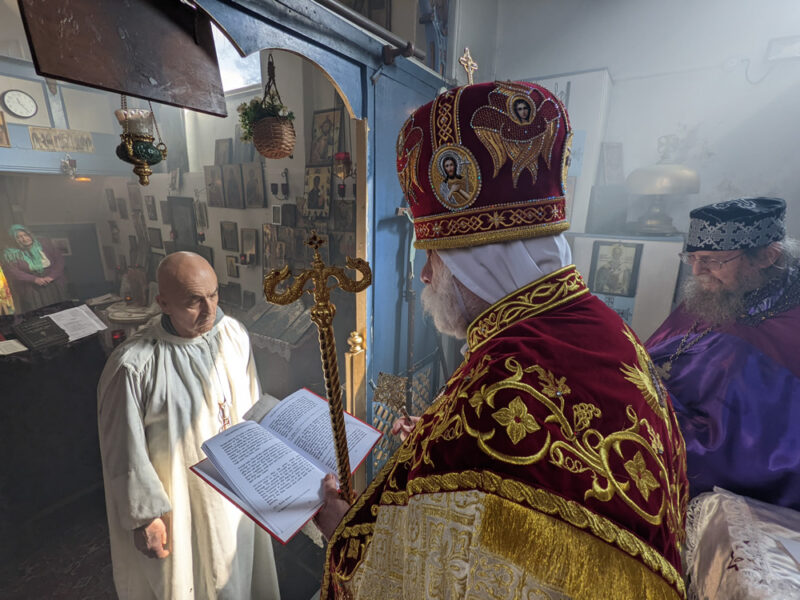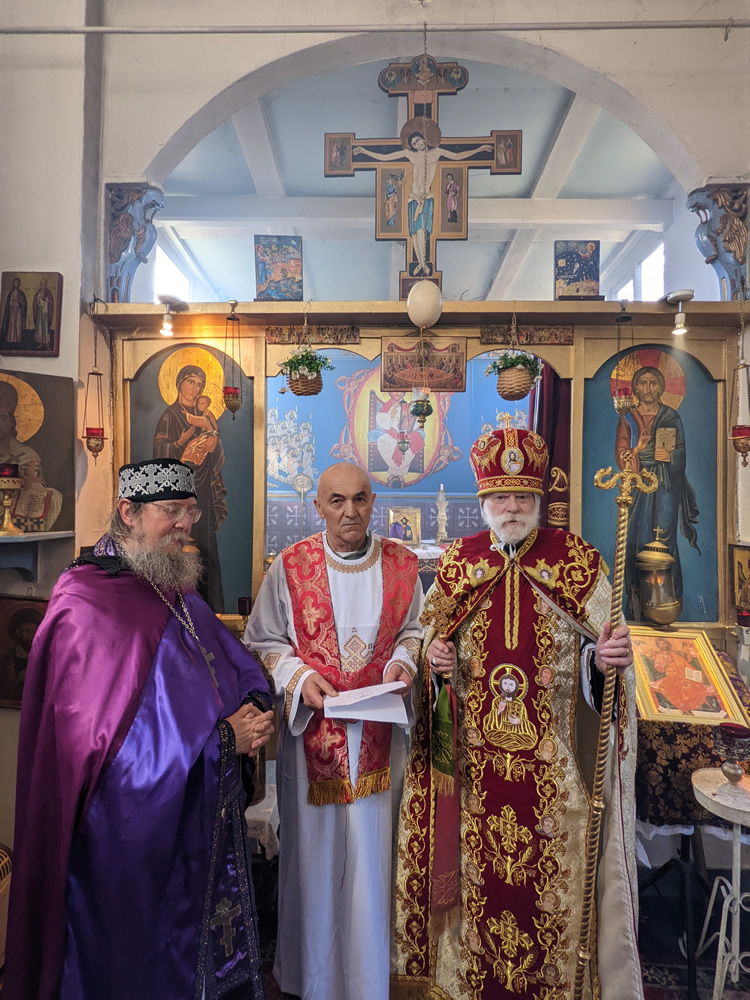 Following the Liturgy Abba Seraphim also met with the church's neighbour, Susanna Riddell of Woodend Road, who has recently negotiated with one of her other neighbours to have his trees cut down which have long proved serious problems for her as well as for the Church of Christ the Saviour.
Afterwards Abba James drove Abba Seraphim to Portsmouth to administer the eucharistic sacrament to Archdeacon Antony Holland, whose current health problems do not enable him to travel to the Bournemouth Church.