Posted on: Monday, 12th November, 2012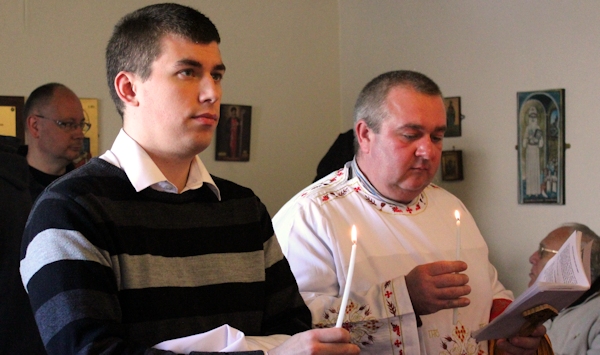 On 11 November, during the celebration of the Divine Liturgy, Abba Seraphim ordained his PA,  Trevor, as a Reader and elevated Roman Benchak, a reader at the Chatham Church to the Order of Subdeacon.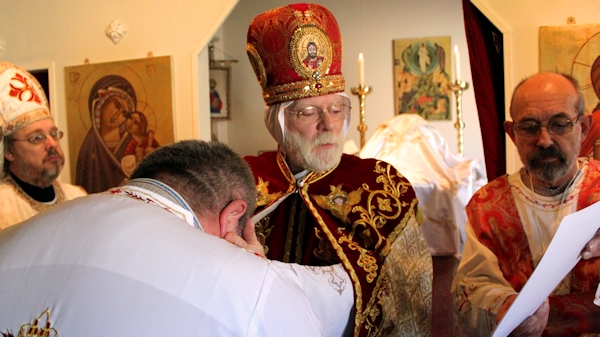 Preaching on the day's Gospel (Luke XIV: 25-35), Abba Seraphim spoke of the conditions of discipleship, "The two short parables of the man building a tower and the king preparing for war teach that to be a disciple of Jesus requires invincible fortitude and unwavering zeal or as C.H. Dodd more succinctly puts it, "to take great risks with open eyes." Followers are reminded in stern terms of the cost which they must be prepared to pay. The need for sure foundations and sufficient means with which to complete the task are explicitly stated. If the farmer is unable to complete his building project he will be subject to ridicule, if the king has underestimated the strength of his enemy, he will be forced to submit to his terms. The message is clear for us all, know what you are taking on for a task half done would be better never to have been started."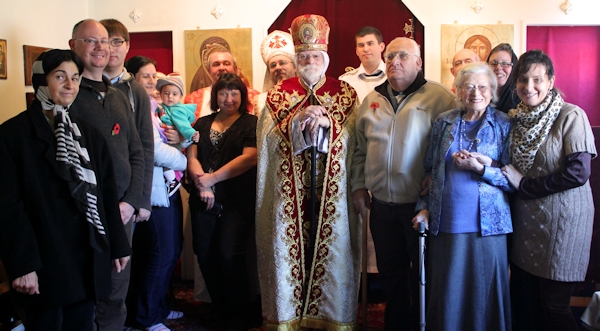 The small church, which was packed, also welcomed Abba Seraphim's Egyptian secretary, Shenouda Mamdouh and his wife, Mary,  who are visiting London at the present and everyone joined together in a buffet lunch and fellowship following the service.