Posted on: Wednesday, 12th June, 2013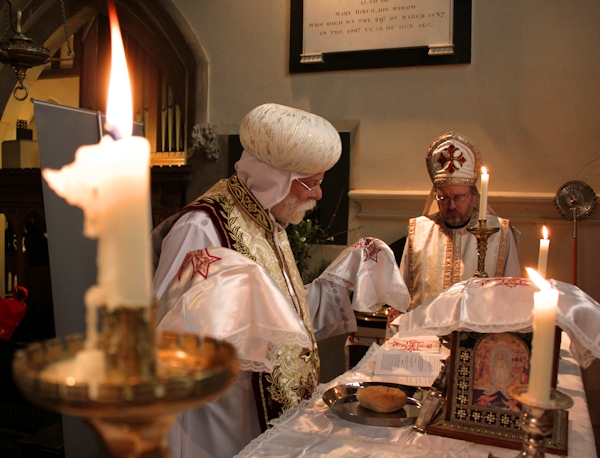 On Saturday, 22nd June, Abba Seraphim will celebrate the Orthodox Liturgy of St James for a second time at the historic Church of St Andrew, Clewer, Windsor. The Orthodox Mission of St Andrew worship at St Andrew's thanks to the generous hospitality of the Revd. Louise.
Raising of Incense will begin at 9:30 am, with the Liturgy itself beginning at 10:00 am.
After the Liturgy we will share in refreshments and a 'bring to share' buffet lunch in the Lodge House at the edge of the churchyard.
Our mission at Windsor is pan-Orthodox, and members of all Orthodox communities, and any other interested friends and enquirers are warmly invited to worship with us on this occasion.
For further details please contact fatherpeter@britishorthodox.org and visit the mission website at www.orthodoxwindsor.co.uk