Posted on: Sunday, 22nd April, 2012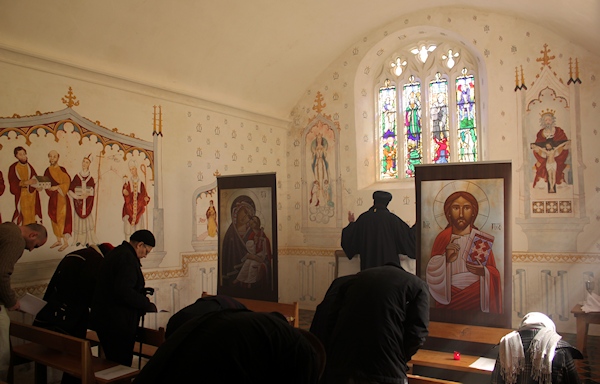 To mark the end of Bright Week, Abba Seraphim celebrated the Divine Liturgy at Glastonbury Abbey on 21 April. This was held in St. Patrick's Chapel, which was built in 1512 by Abbot Richard Bere as a chapel for the women's almshouses contiguous to the abbey. The Chapel underwent restoration in 2009-2010 with a new stained glass window by Wayne Ricketts  and murals designed by Fleur Kelly, a local artist. This was made possible by a grant of £49,200 by the Heritage Lottery Fund.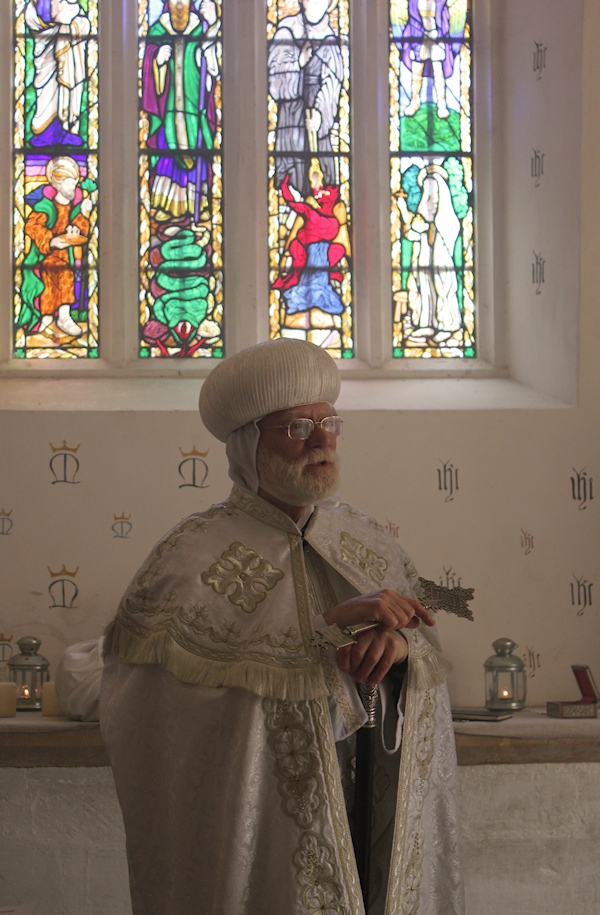 Abba Seraphim was assisted by Father Simon Smyth, who preached, Subdeacon Wulfric Ashdown and Reader Daniel Malyon and those attending represented British Orthodox members from the South Coast and West Country (Bristol, Glastonbury, Portsmouth and Southampton). At the conclusion of the Liturgy Subdeacon Wulfric conducted the worshippers round the Abbey ruins briefly highlighting some of the most significant historical and architectural features.
Abba Seraphim will be the celebrant at the Orthodox Liturgy on the morning of the Anglican Pilgrimage to Glastonbury on Saturday, 16 June. This will be held in the crypt of the Lady Chapel at 9.45 a.m.