Posted on: Tuesday, 25th May, 2010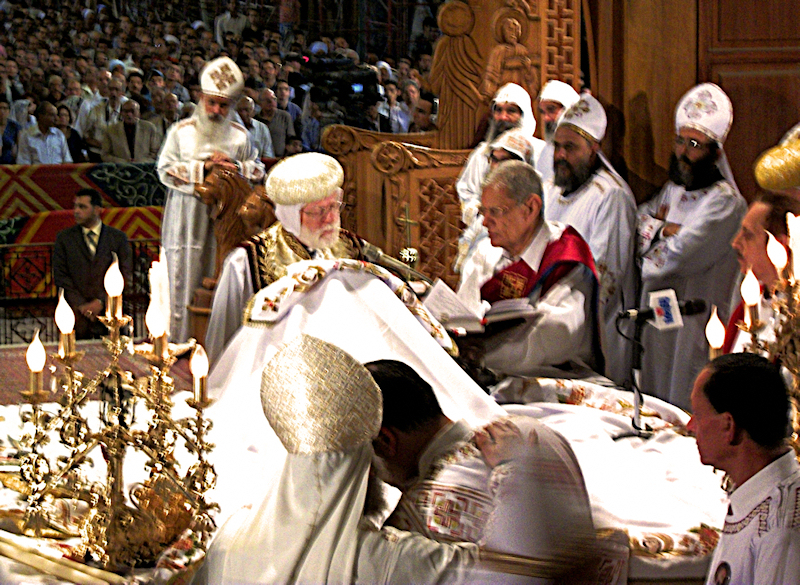 Abba Seraphim assisted at the Divine Liturgy for the Feast of Pentecost in St. Mark's Cathedral, Abbesseya, Cairo, on 23 May 2010. During the Divine Liturgy His Holiness Pope Shenouda III ordained a number of new priests for both the churches in Cairo and those in the lands of emigration. These included Father Boula to work alongside Fr. Kyrillos in Abagaya, where Abba Seraphim and other British Orthodox members have been regular visitors; and Fr. Mina for the Coptic Orthodox Parish of St. Mary & Archangel Mikhael at Golders Green.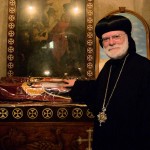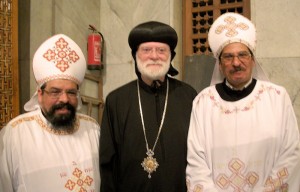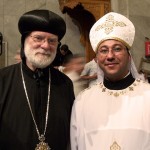 In the afternoon, Abba Seraphim, accompanied by Shenouda Mamdouh and his wife Mary, visited the Monastery of St. Macarios (Deir Abu Maqar) in the Wadi al Natrun to pray at the shrines of the three St. Makarios, St. John the Short, the 49 Martyrs of Sheheet and the more recently discovered relics of St. John the Baptist and the Prophet Elijah. They were warmly received by the fathers and entertained to lunch. Returning to Cairo Abba Seraphim invited the family of his host, Mr. Mamdouh Abdou to a Nile felucca trip.