Posted on: Sunday, 7th November, 2021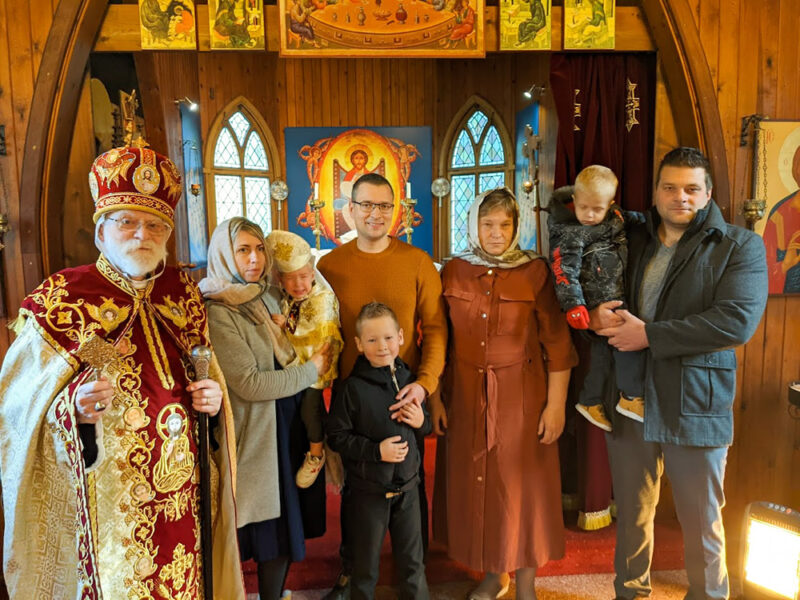 Following his successful eye operation at Moorfield's Eye Hospital, Abba James has now resumed driving his car and on Sunday, 7th November, he drove Abba Seraphim to the Church of St. Mary & St. Felix at Babingley, Norfolk, where he assisted Abba Seraphim in performing the baptism & chrismation of Jason Cvetkovs, the two year old son of Vjaceslavs Cvetkovs & Liudmyla Tsvietkova of King's Lynn. The family were accompanied by several friends, of whom two became Jason's godparents. Also among them was Jason's elder brother, Ethan Cvetkovs, who had also been baptised & chrismated by Abba Seraphim at Babingley on 3 June 2018.
Following the baptismal service Abba Seraphim and Abba James celebrated the Divine Liturgy, at which Jason and his family with his godparents all received Holy Communion.