Posted on: Sunday, 5th July, 2020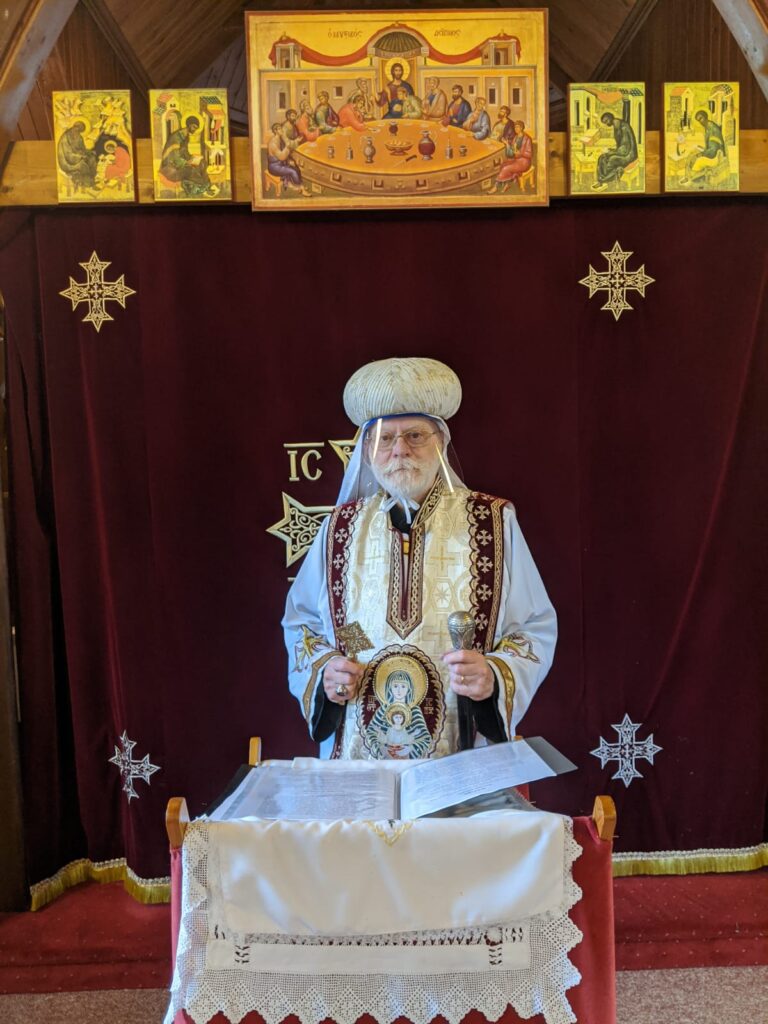 Following the government's advice, several British Orthodox churches re-opened for public worship on Sunday, 5 July. Numbers attending were lower than usual, as some worshippers are still remaining in lockdown, but hopefully as the threat of the virus continues to reduce more people will return to attending services in the weeks to follow.
On 5 July the Divine Liturgy was celebrated at St. Felix, Babingley, Norfolk, by Abba Seraphim and Abba James; Abba David celebrated at St. Mark & St. Hubert's Church in Cusworth Village, Doncaster, with quite a good sized congregation; whilst Hieromonk John Ives also celebrated the Liturgy at Christ the Saviour Church at Bournemouth. All services were conducted in the spirit of thanksgiving for the improvement in the nation's health, whilst also entreating divine support for those still infected and praying for the well-being of all nations as well as commemorating those who have departed as a result of the pandemic.
In accordance with the church's guidelines for safeguarding the health of worshippers, social distancing is encouraged during all services and safeguarding facilities are provided with face-masks and hand-sanitiser made available upon entering the church as well as guidance posters being displayed on entering all churches. Abba Seraphim is pictured here wearing a face shield visor along with his vestments.