Posted on: Tuesday, 8th October, 2019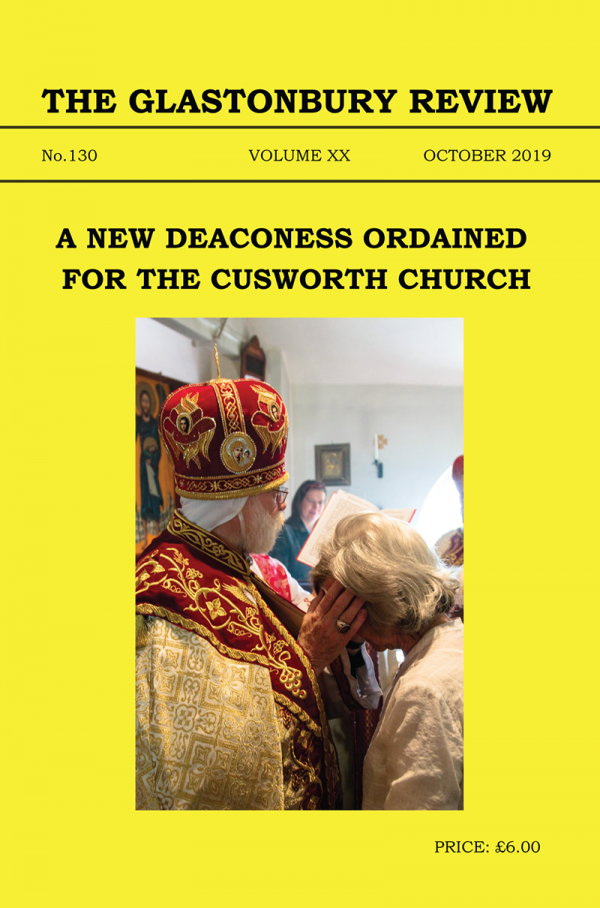 Issue No. 130 (October 2019) of the Glastonbury Review has just been published. This issue is 122 pages. The front and back covers carry pictures taken at the ordination of a new deaconess for the Cusworth Church, which is reported in detail along with key items of news since the last issue. The "Oriental Orthodox Church News" section contains a report of the funeral of the late Armenian Patriarch Mesrob II of Constantinople; a report on a renewed attempt to dethrone Patriarch Antonios of Eritrea and news of the current ethic and nationalist violence in Ethiopia.
Among the articles are the first part of a series on "The Enlighteners of Britain" by Hieromonk John Ives; "What about Astrology?" by Dr. David Brattstone; "Beginning with Church History" and"A Travesty of Pretended Canonicity" both by Abba Seraphim and a previously unpublisdhed article on "The Early History of the Patriarchs of Antioch" written by Abba Seraphim when he was a 19-year old Protodeacon.
The 'Book Review' section includes Abba Seraphim's latest book Exiles from Eden, the sequel to his "Flesh of Our Brethren"; a rare translation of an edition of the Byzantine Rite published for the Russian 'Living Church'; a second volume of research on Western Rites of Syriac-Malankara Orthodox Churches; a new biography of the late Metropolitan Anthony Bloom by Avril Pyman; the new British Orthodox Ordinal and J. W. Klein's scholarly The Mental Universe of the English Nonjurors. This issue concludes with an obituary of Patriarch Mesrob II of Constantinople.
Copies can be obtained directly from www.Lulu.com