Posted on: Sunday, 26th January, 2014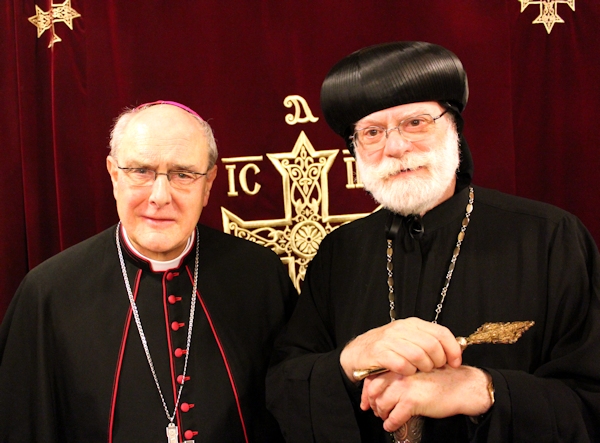 Since 2002 the British Orthodox Parish of St. Mary & St. Felix at Babingley, Norfolk, has participated in the local Week of Prayer for Christian Unity by sponsoring an ecumenical lecture during The Raising of Evening Incense. This year a full church welcomed The Right Rev'd Alan Hopes, 4th Catholic Bishop of East Anglia. Introducing him to those present, Abba Seraphim spoke warmly of his predecessor, the late Bishop Michael Evans, who had been the speaker at the St. Felix ecumenical lecturer in 2005 and had also served on the Catholic-Oriental Orthodox Regional Forum alongside Abba Seraphim .
Bishop Alan began by reviewing the progress of the Catholic Church's ecumenical dialogue in the fifty years since the IInd Vatican Council and its serious commitment to ecumenical dialogue with a wide range of Christian traditions, of which the dialogue with the Oriental Orthodox Churches was very active. Abba Seraphim later recalled that the meeting between the two newly elected Popes, Tawadros II of Alexandria and Francis I of Rome, last year was hugely significant, being the first meeting of heads of churches of both Popes, and came exactly forty years after the visit of Pope Shenouda III to Pope Paul VI in Rome.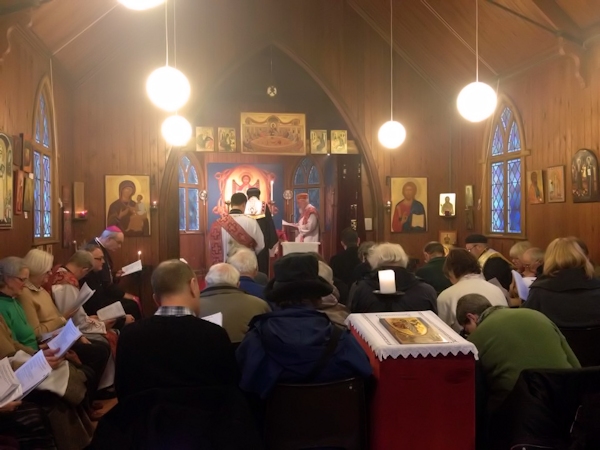 Following the Evening Service, at which Abba Seraphim was assiated by Father David Seeds from Cusworth and Deacons Christopher Barnes and Daniel Malyon, all present joined together for a very British tea party and Bishop Alan was able to talk with local members of the British Orthodox Church as well as the wider ecumenical visitors.