Posted on: Thursday, 2nd August, 2012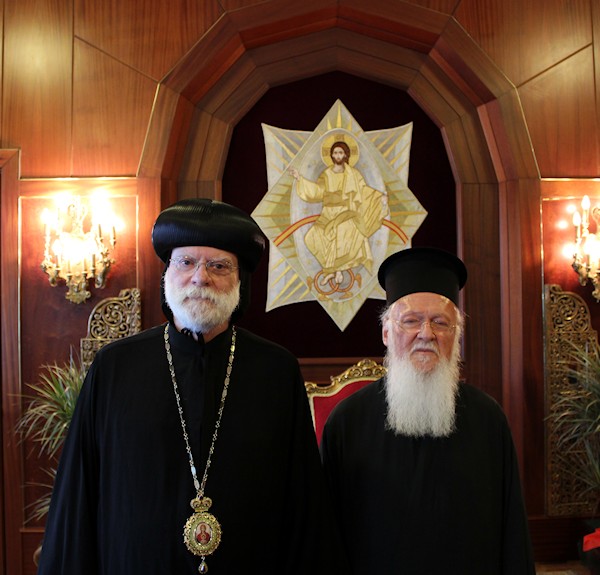 On 30 July His All-Holiness the Oecumenical Patriarch, Bartholomaeus I, received Abba Seraphim at the Phanar, accompanied by Archimandrite Deiniol of the Wales Orthodox Mission within the Oecumenical Patriarchate.  The Patriarch expressed himself very happy to see Abba Seraphim again and gently reproved him for having not visited Constantinople for a number of years. During their meeting they were able to discuss matters of mutual concern and interest.
At the Patriarch's invitation Abba Seraphim and his companions were invited to join him and members of the Holy Synod for lunch,  after which they continued their conversation in the Throne Room of the Phanar. During his time at the Phanar Abba Seraphim also visited the Patriarchal Church of St. George.