Posted on: Friday, 23rd December, 2011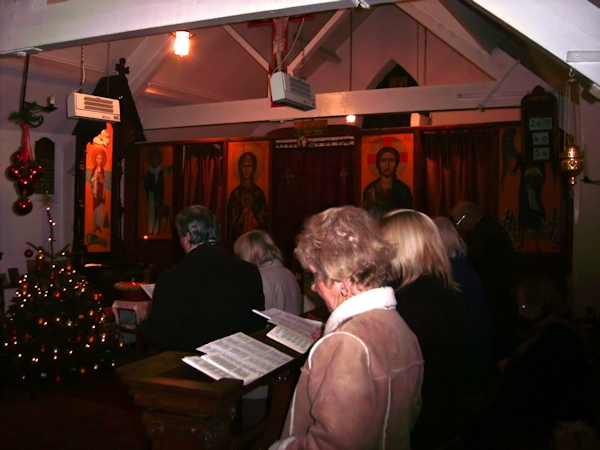 For the twenty-second year the Church of St. Mark & St. Hubert in Cusworth Village, Doncaster, celebrated its annual Advent Carol; Service. Based on the seven ancient antiphons which were sung at vespers in the Western Church since the sixth century, they hail the coming Messiah with his prophetic titles: Wisdom, Adonai (Lord), Root of Jesse, Key of David, Morning Star, King of the Gentiles and Emmanuel. Sung between 17-23 December, they provide an appropriate preparation for the Nativity Feast.
Father David Seeds and Archdeacon Alexander Astill presided and there wsas a good attendance of the regular congregation and local villagers for what has become an important local event.