Posted on: Saturday, 16th October, 2021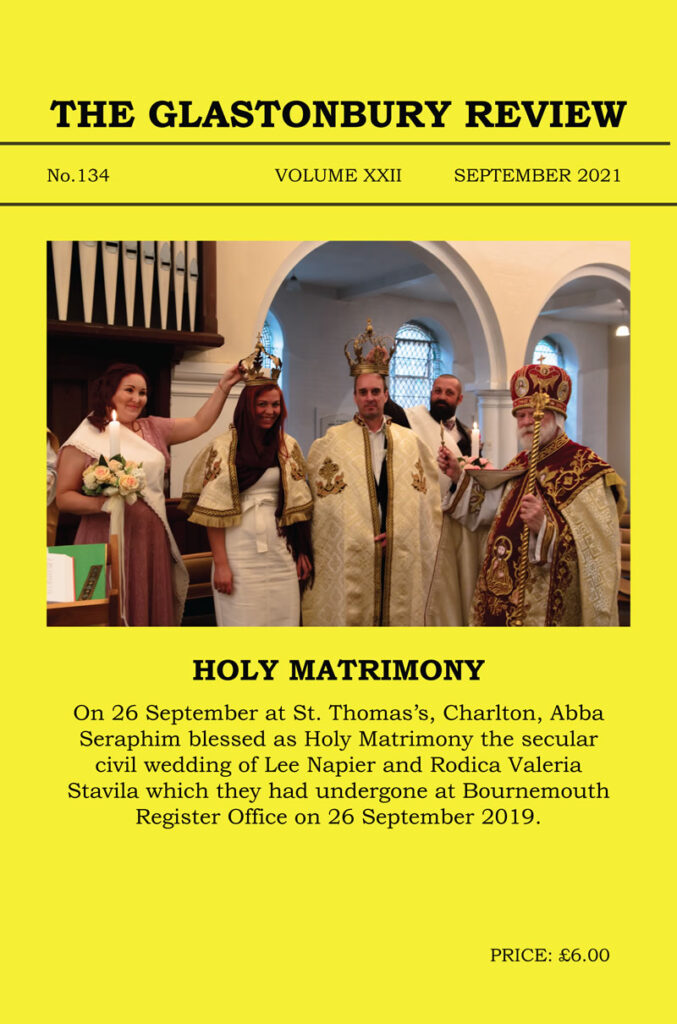 The latest edition of The Glastonbury Review No. 134 (September 2021) is now available from Lulu.com. It comprises ninety-five pages, which include news items concerning the church as well as the text of Abba Seraphim's lectures on "The Orthodox Church" given at St. Mary's Ordinariate Chapel at Wateringbury, Kent on 29 May this year and "Spencer Perceval: Britain's assassinated Premier" given to the Charlton Society on 26 October 2019. It also contains an article by Abba Seraphim "Using Traditional Liturgical Language". It also contains obituaries of the recently deceased British Orthodox clergy: Father Silas Spear and Deaconess Sarah Metcalf as well as Tasoni Demyana Masoud of the Coptic Orthodox Patriarchate and the Indian (Orthodox Catholicos of the East: Mor Baselios Marthoma Paulose II. 
Older copies of The Glastonbury Review can be found here.