Posted on: Saturday, 26th October, 2019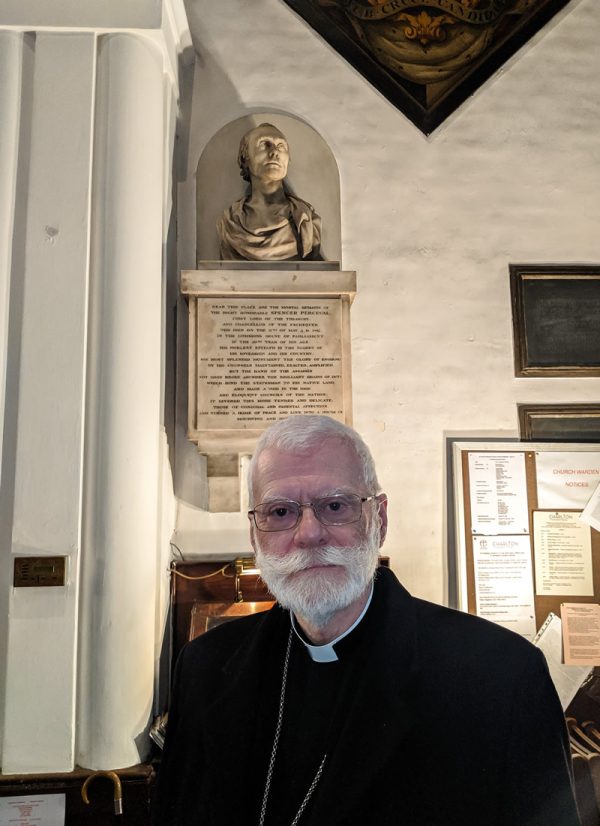 On Saturday, 26 October Abba Seraphim gave a lecture at Charlton House, Greenwich at the Annual General Meeting of the Charlton Society on the life of Spencer Perceval (1762-1812), Britain's First Lord of the Treasury (Prime Minister) & Chancellor of the Exchequer (1809-1812), who was assassinated in the lobby of the House of Commons by a former bankrupt trader who had a grievance against the government.
Spencer Perceval's father and grandfather, the Earls of Egmont, had leased Charlton House during the eighteenth century and Spencer was brought up there, before living nearby with his brother when he courted and eventually married Jane Wilson, daughter of Charlton's Lord of the Manor. Following his murder he was buried in the Egmont family vault at Saint Luke's Church, where his son Henry Perceval served as Rector in 1826, and an impressive bust by Sir Francis Chantrey (1781-1841) is a notable monument in Charlton Church. In talking about his historical links with Charlton and his religious and political convictions, Abba Seraphim also mentioned that his son, Spencer Perceval, junior (1795-1859) was one of the Restored XII Apostles of the nineteenth century Catholic Apostolic Church.
At the end of the meeting, the Rector of Charlton, opened St. Luke's Church to enable those present at the lecture to visit Spencer Perceval's monument.