Posted on: Monday, 19th August, 2019
On 16 August, accompanied by Metropolitan Seraphim and Archdeacon Antony Holland, Abba James made his first visit to Caerleon-upon-Usk, of which he is titular Archbishop. Modern Caerleon is a small village on the north side of the city of Newport in Monmouthshire. It is an important archaeological site having been established in A.D. 74 to serve as  the headquarters of the ancient Roman Legion "II Augusta" – following the invasion of Britain under Emperor Claudius in A.D. 43, hence its original  name of 'Isca Augusta' as well as being referred to as a 'City of the Legions'.  Among the historic sites remaining is the Amphitheatre, which was erected just outside the city walls in 90 A.D. with seating for 6,000. It is here that tradition records that two early Christians, SS. Julius & Aaron were martyred in the third century. The clergy were joined at the Amphitheatre by a number of Abba Seraphim's cousins, of whom Andrew Norton is the Regional Director (North) of Wessex Archaeology and afterwards lunched together at "The Priory", the ancient home from the sixteenth century of the Morgans of Pencreek, which was rebuilt with the Roman facings, and in the eighteenth century part still remained in its original state.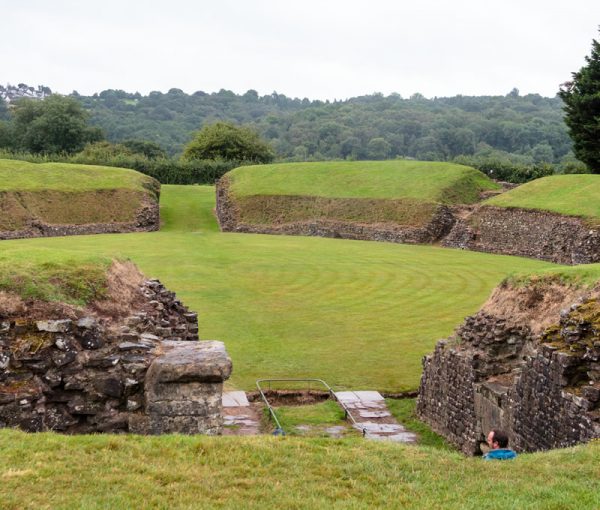 The titular See of Caerleon-upon-Usk was revived by Mar Pelagius (Richard Williams Morgan 1815-1889), the first British Patriarch, and held by the first four British Patriarchs (1874-1922) before being revived when Abba Seraphim was consecrated as Mafrian, coadjutor to the late Mar Georgius, on 9 July 1977, following which he first visited Caerleon on 28 October 1977. During their visit on this occasion, Abba Seraphim led them in prayer and invoked the blessings of SS. Julius & Aaron.