Posted on: Sunday, 23rd December, 2018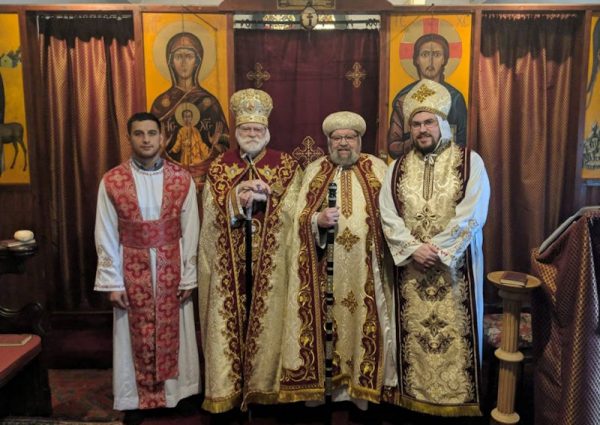 During the weekend of 22-23 December, Metropolitan Seraphim, accompanied by Father James, visited Abba David and the Church in Cusworth, Doncaster. On Saturday, 22 December Abba Seraphim presided over a clergy meeting and during the Raising of Evening Incense, Father James made his monastic profession in the presence of Abba David, who conferred the monastic tonsure and Abba Seraphim who admitted him to the 'Monastic Brotherhood of Glastonbury of the Syrians' and clothed him with the Little Monastic Habit.
On the Sunday morning, Abba Seraphim concelebrated the Divine Liturgy with Abba David & Fr. James, assisted by the newly ordained Subdeacon Vladimir Roze, after which a pastoral visit was paid to a local care home to take communion to Mrs. Hazel Rockliffe, a long-standing member of the Cusworth congregation.