Posted on: Friday, 27th October, 2017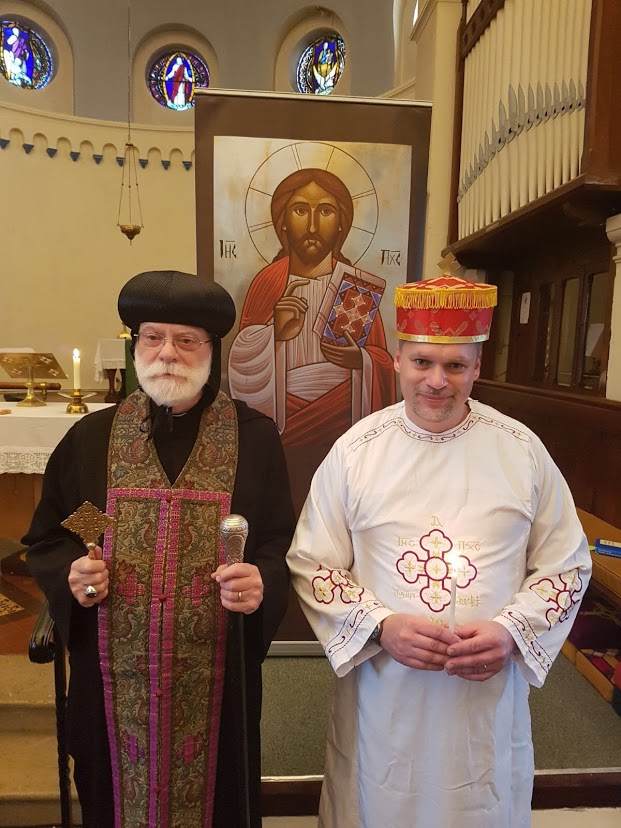 On 27 October Abba Seraphim received into the Orthodox Church by baptism and chrismation, Mr Martin Weingärtner, a German national living in Ramberg in the Rhineland-Palatinate. Mr Weingartner having come to appreciate the importance of the liturgical and patristic traditions of the Church has long desired to become Orthodox. Deriving from a pentecostal-charismatic background, he initially entered into an extensive correspondence with the late Archpriest Michael Harper, who died in 2010, after which he visited Father Michael's widow, the late Jeanne Harper, in Cambridge. His exploration of Orthodox spirituality led him to visit many Orthodox Churches, but he found a disparity between their profession and the reality of their being open to life in the Holy Spirit, as well as issues of excessive ethnicity.
He first made contact with the British Orthodox Church in 2011 and after extensive correspondence and study of the Glastonbury Confession, he feels that the British Orthodox Church is committed to mission and will support him in his desire to evangelise his own people. With this in mind he chose to visit Britain at this time to witness the historic episcopal consecration of Father David Seeds and to participate in the joy and blessing of the outreach of truly indigenous Orthodoxy. The historic missionary activity of Britain's Anglo-Saxon Church and the legacy of Saints Willibrord, Boniface, Sturm, Wigbert, Leoba, Lullus and Lebuinus, whose memories are still venerated, are a model for renewing those links in the restoration of indigenous Orthodoxy to twenty-first century Germany.