Posted on: Thursday, 24th August, 2017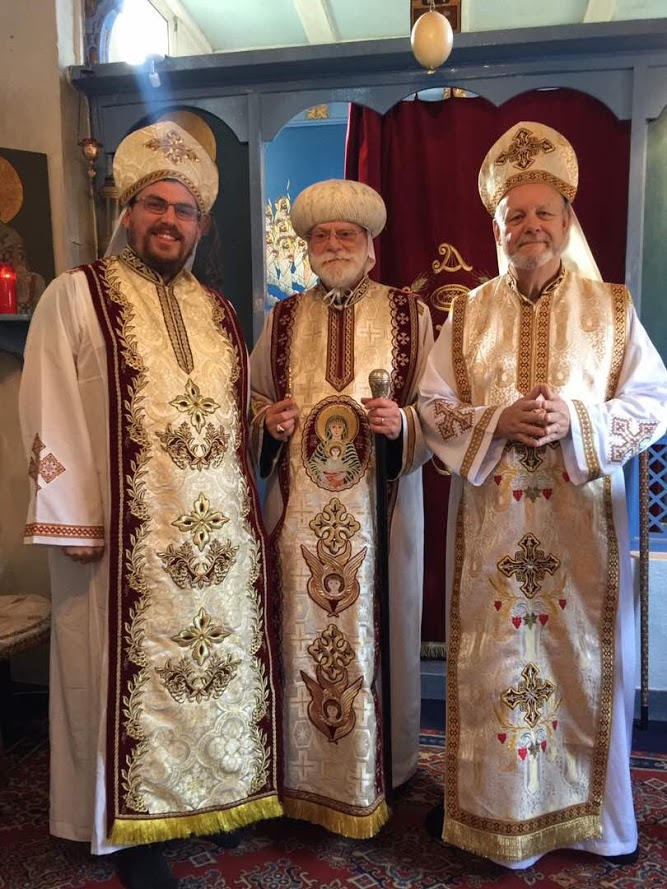 During August, Abba Seraphim, accompanied by Father James, made a number of pastoral visits to church members and friends in different parts of the country. On 17 August they paid a pastoral visit to Bristol, from where they travelled to Torquay to confer with Father Antony Westwood of St. Petroc's British Orthodox Mission in Torbay, and Fr. Antony accompanied them to the Bournemouth Church for the Divine Liturgy on 20 August. Afterwards, the clergy visited the Wimborne Road Cemetery to offer Memorial prayers at the grave of the late Archdeacon James Goddard (1957-1993).
On 22 August, they visited homes in Suffolk, Lincolnshire and Derbyshire, conferring with Father David Seeds at Alfreton on 23 August. From there they travelled to the Southern Cemetery at Manchester to lead Memorial prayers at the grave of the late Bishop Ignatius Peter Smethurst (1921-1993) on 24 August.