Posted on: Wednesday, 10th May, 2017
On Sunday 6 May Fr Alexis Raphael and Fr David Seeds were given a tour of Sprotbrough parish church near Cusworth, Doncaster, by local historian Ted Rimington. They saw the grave of the medieval hermitess Margaret Tatersall, who died in 1438, and other artefacts, such as the rood screen and choir stalls which came from St Edmund's Hospital, which was founded about 1270 by Thomas Fitzwilliam and his son, William, as an anchorage for two female recluses. This was attached to the hospital of St Edmund, the master acting as keeper of the lands which endowed the anchorhold. The Ancres Chapel at "the Ancresse Ings" in Sprotbrough, was later corrupted as Anchorage Lane.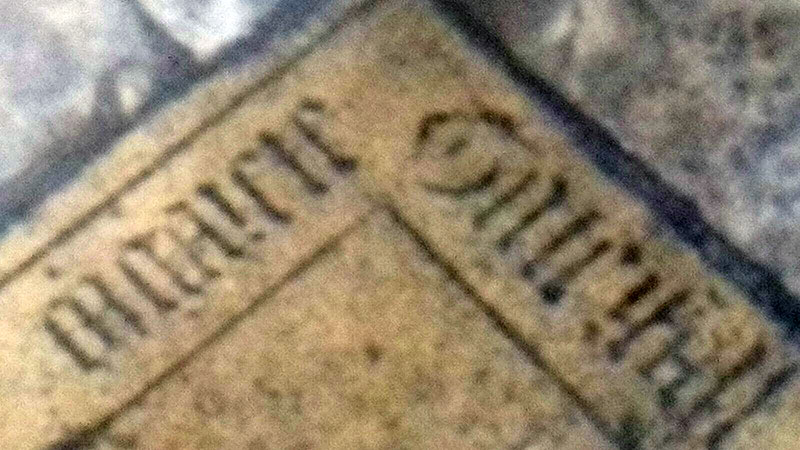 The first two anchoresses were sisters, Anabel and Helen de Lisle, and another anchoress with the same surname entered in 1294, perhaps replacing one of the sisters. In 1300 Beatrice de Hodesack, who was a fugitive nun from the Scottish priory of Coldstream, who had fled at the approach of war in which her nunnery had been destroyed, was admitted. By 1315 however her position had been regularised by Archbishop William Greenfield of York, and she remained in her cell until her death in or after 1328. She had a companion whose name is unrecorded. The Fitzwilliams continued to support the anchoresses: in 1348 Isabel Fitzwilliam left to the Lady Joan, anchoress, a robe of her order. Another anchoress was Margaret Tatersal whose tomb is in the parish church. In 1481 Elizabeth Eltoft, widow, sought to be enclosed in the chapel of St Edmund. She was to be enclosed as a postulant for one year and then to make her profession. She did this being of good conversation and honest life, and without a man, and not because of poverty or other illegitimate reasons. It is probable that anchoresses, or at least an anchoress, was still there at the Dissolution of the monasteries in 1536. Sprotbrough was an important site for medieval hermits and Fr Alexis was delighted by the opportunity to see the parish church as he is researching monastic life in the area near the BOC Cusworth parish.