Posted on: Sunday, 16th April, 2017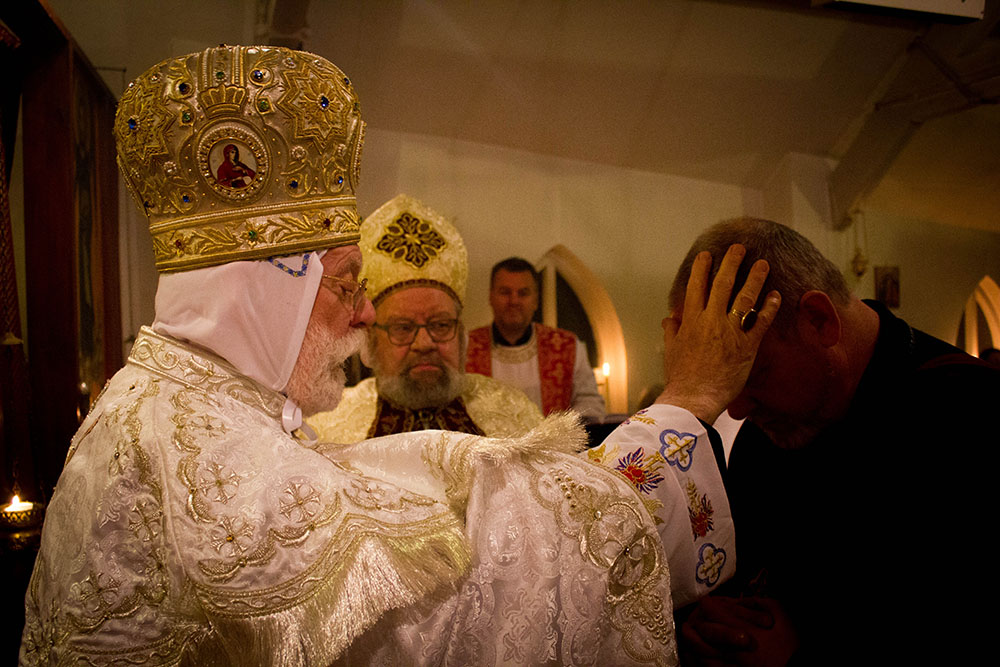 The traditional Holy Week services at the Church of St. Mark and St. Hubert, Cusworth Village, were led by Father David Seeds, assisted by Father Alexis Raphael, and well supported by the local congregation. On Paschal Eve, 15 April, the congregation was joined by Metropolitan Abba Seraphim, Archdeacon James and Subdeacon Athanasius, for the late night Vigil Service followed by the Divine Liturgy for Holy Pascha. During the service Abba Seraphim ordained Deacon Antony Westwood to the Sacred Order of the Priesthood to serve the newly formed British Orthodox Mission of St Petroc in Torbay, Devon.
In his homily, Abba Seraphim, commented on a recent ComRes poll which reported that one in four people who identify themselves as "Christians" in England believe that the physical resurrection of the Lord Jesus did not happen. Quoting St. Paul's first epistle to the Corinthians (XV: 1-58) Abba Seraphim emphasised the centrality of the resurrection without which our faith would be in vain, and insisted that the death and resurrection, which we declared with our traditional salutation, "Christ is Risen !" underpinned the Christian faith. By way of affirmation the hearty singing of traditional paschal hymns rang our loudly from the crowded church and was audible throughout Cusworth village.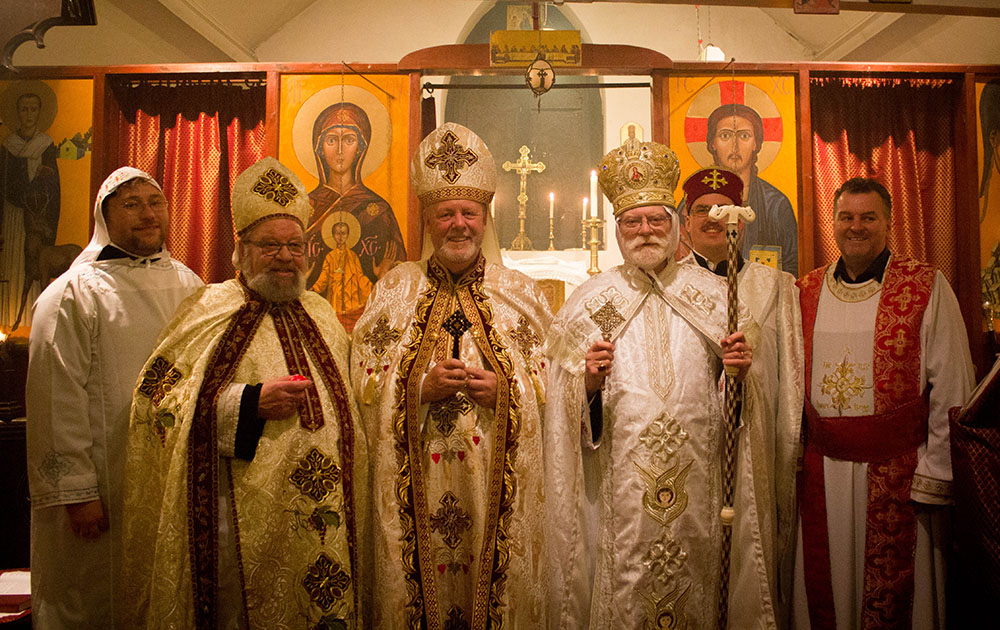 At the conclusion of the service, at which traditional foods from Cypriot, Latvian, Roumanian, Bulgarian and Russia Orthodox dishes joined with British foods in a fellowship buffet supper, which continued into the early hours of Holy Pascha morning.