Posted on: Sunday, 1st May, 2016
Following the Good Friday services in Charlton, Abba Seraphim travelled to Babingley where he celebrated the Divine Liturgy for Joyous Saturday, 30 April, during which he also taught on the significance of our Lord preaching "to the spirits in prison" (1 Peter III:19). Following the Liturgy, he prayed for the sick and blessed traditional paschal food which had been brought to the church.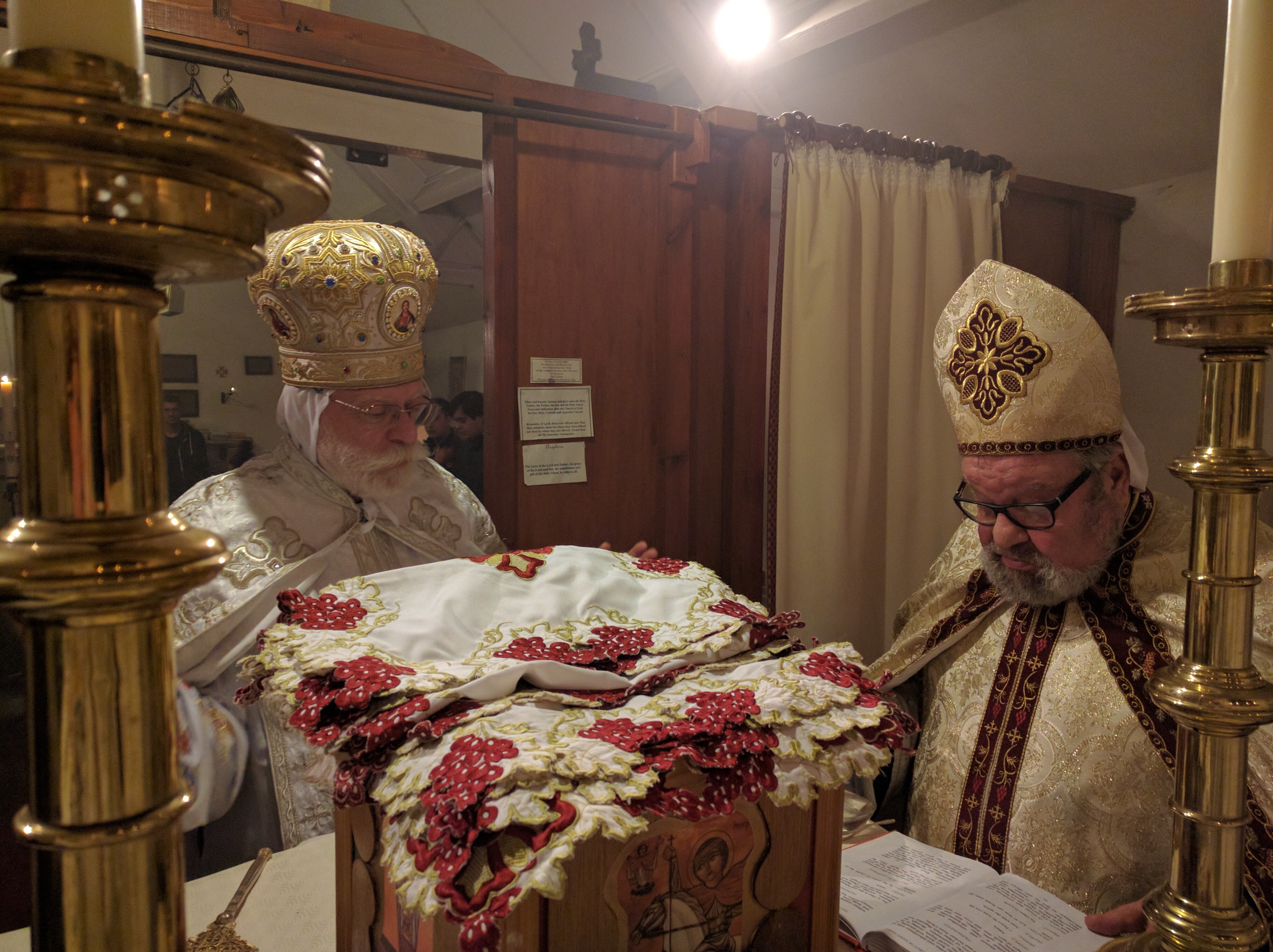 From Babingley Abba Seraphim made two pastoral visits to Holbeach and to Lincoln before travelling on to Cusworth for the Paschal Vigil and the late night Divine Liturgy with candlelight procession, where he was assisted by Father David and Archdeacon James. Here he preached to a packed congregation on the radiance of the Lord's resurrection and its significance for creation. At the conclusion of the Liturgy, he blessed more traditional paschal food and those present also broke their fast in a festive late-night supper.