Posted on: Saturday, 6th June, 2015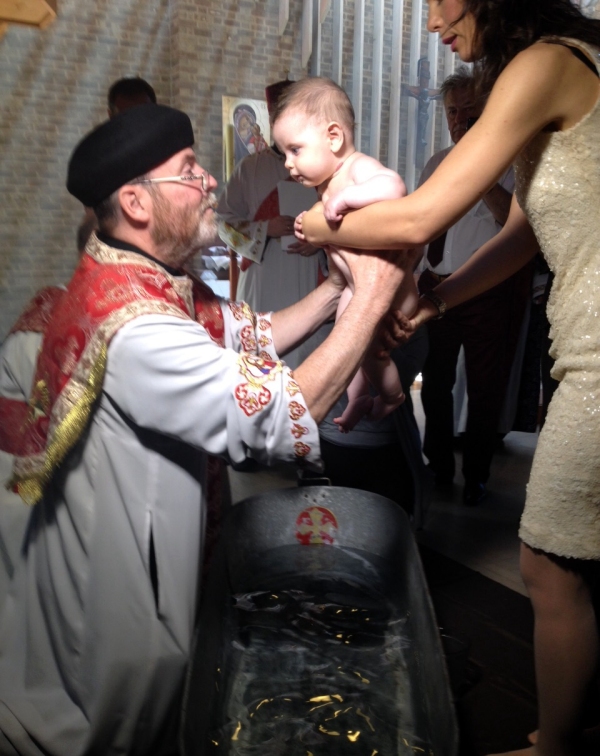 During the celebration of the Divine Liturgy in the Church of Saint Mary the Mother of God and Saint Moses the Black, Portsmouth, on Saturday 6, June, five new members of the faithful were received by baptism and chrismation; one adult, two children and two infants. Rebecca Cole who has been gently, thoughtfully and prayerfully working her way towards Orthodoxy for the past eighteen months and was recently received into the catechumenate was sponsored by Annamarie Ewing who had earlier followed a similar gentle path into Orthodoxy. As Annamarie could not be present yesterday she was represented by Tasony Sheila Smyth who assisted with Rebecca's robing in white after her baptism. Sisters Senyit and Rachel Kebede were resplendently robed in traditional Ethiopian "Sunday best" following their baptisms and likewise both babies, Charlene Nina Lupu and Gebriela Merhawi, were in festal dress appropriate for this wonderful event. The baptisms were witnessed by a congregation of over eighty.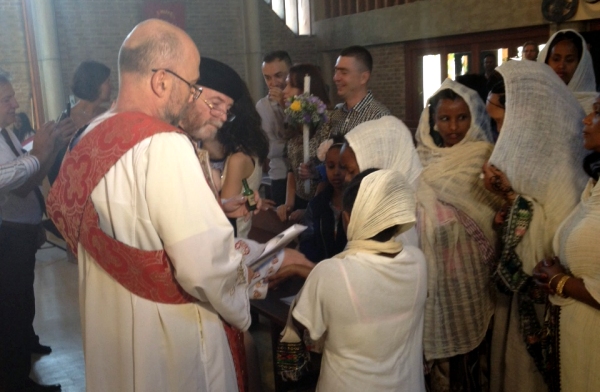 Father Simon Smyth was assisted by Deacons Antony Holland and Daniel (who, together with his wife Janice, had travelled from London for the occasion) and Subdeacon Nicola Popa (who, together with his wife Diana, had travelled from Poole).