Posted on: Saturday, 2nd May, 2015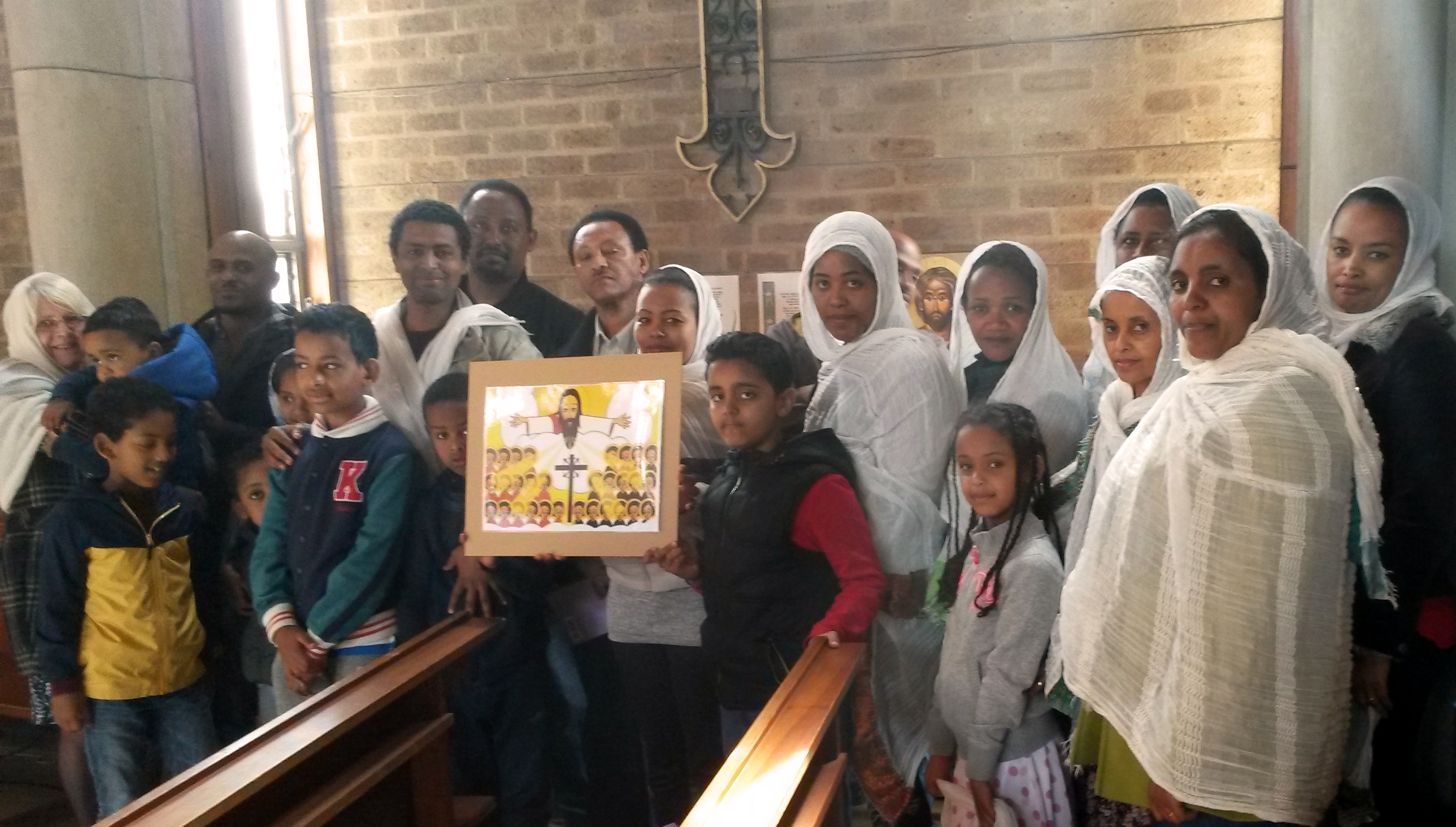 The Portsmouth Divine Liturgy celebrated on Saturday 2nd May included prayers and hymns of commemoration for the new Ethiopian and Eritrean Martyrs of Libya. Announcing the hymn "For all the saints who from their labours rest, who Thee before the world confessed" Father Simon emphasised how these martyrs had indeed confessed our Lord God and Saviour Jesus Christ before the whole world. Their murderers in releasing the video of their martyrdom no doubt had other motives and intentions but in doing so they had broadcast the martyrs' confession of faith around the world. During the singing of the hymn Ethiopian and Eritrean Orthodox worshippers lit candles in commemoration of the martyrs. Father Simon also reminded the congregation that this was a war that ISIS and its allies could never win inasmuch that every martyr they create is yet another holy and powerful intercessor in heaven. Although there was sadness, natural, human and right, for the death of fellow Orthodox, fellow countrymen and fellow human beings, also concern for the bereaved families, there was also a mood of celebration and pride in the heroic faith of these fellow believers and countrymen.
Memory eternal! Memory eternal! Memory eternal!