Posted on: Monday, 17th March, 2014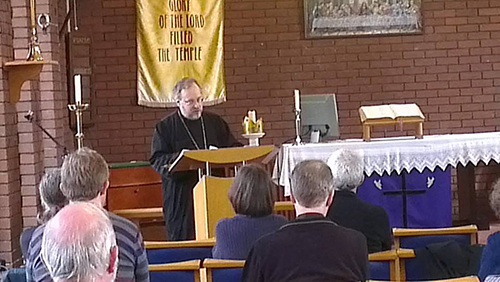 On Saturday 15th March, the Orthodox Midlands Mission of the British Orthodox Church within the Coptic Orthodox Patriarchate organised a study day in Stoke on Trent as The Orthodox Way of Prayer.
Thanks to the kind hospitality of the Revd. Darren McIndoe and his congregation at St Paul's, Burslem, participants from many different backgrounds came together to study the Orthodox spirituality of prayer in an atmosphere of friendship and Christian fellowship.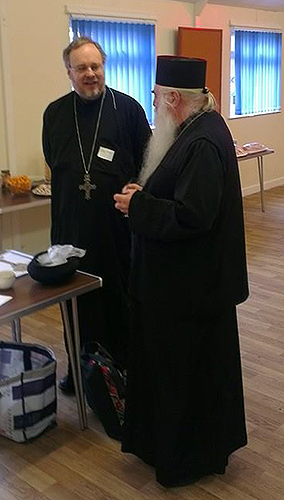 The event began with Morning Prayer from the Coptic Daily Office, and then a series of short talks on various themes such as The Prayer of the Heart, Prayer with the Scriptures and Developing a Prayer Rule were interspersed with practical opportunities for prayer and discussion.
An excellent buffet lunch was provided by local supporters of the Orthodox Midlands Mission and there was a great deal of conversation over the shared food. The event concluded with the offering of the prayer of the Ninth Hour from the Coptic Daily Office.
The participants included priests and the faithful from Evangelical, Anglican, Catholic and Orthodox backgrounds. Father Peter Farrington was especially pleased to be able to meet Father Samuel Carter of the Antiochian Orthodox Church who attended the study day with some of his congregation.
The next event in Stoke will be an hierarchical Liturgy, the first British Orthodox liturgy of the Orthodox Midlands mission on Saturday, April 12th, celebrated by His Eminence Metropolitan Seraphim. A second liturgy is planned for Saturday, June 7th at which an adult baptism will take place, and a second study day is already been planned to build on the success of The Orthodox Way of Prayer.