Posted on: Sunday, 5th August, 2012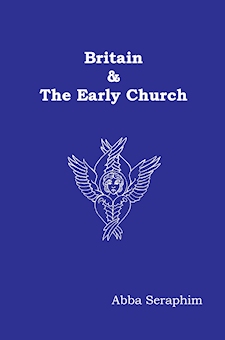 The British Orthodox Press is pleased to announce a new publication by Abba Seraphim, Britain & The Early Church. Miscellaneous Lectures. This book of 109 pages contains three of Abba Seraphim's lectures on early British Christianity: The Orthodox Heritage of Pre-Schism Britain, which was delivered to The Oxford University Orthodox Christian Student Society on 17 November 2011; An Address given at the Annual Pilgrimage in honour of St. Fursey at SS. Peter & Paul Church, Burgh Castle, Norfolk, on 2 October 2010 and 'Alter Orbis' British Christianity & the Roman Imperium, delivered at a colloquium organised by the Fellowship of St. Alban & St. Sergius at St. Nicholas Greek Orthodox Church, Southampton, on 14 July 2012. The first two talks have been published in earlier editions of the Glastonbury Review but the last and most recent talk has not been published previously. It was felt, however, that the three talks together might be a useful resource for those interested in early British Church history.
The new publication can be obtained online from our distributor, www. lulu.com for £5.