Posted on: Sunday, 5th August, 2012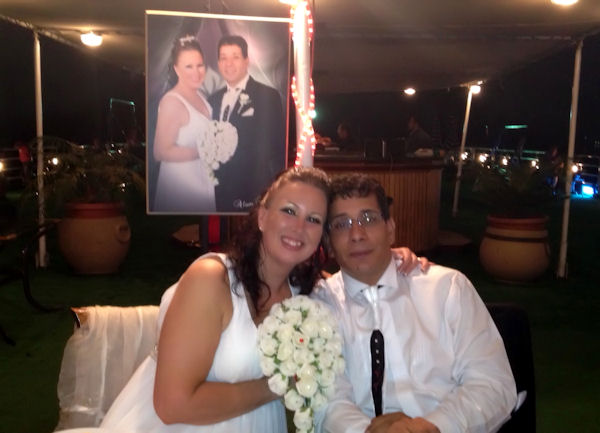 We were very happy to hear the news of the marriage of Tina Hammond of the British Orthodox Chatham parish with Youhanna Said Hakim Georgious of Luxor. This took place on 31 July at St. Antony & St. Paul Coptic Orthodox Church in Luxor and was performed by Abouna Gladious Gerges and Abouna Bolis in the presence of a congregation of more than a thousand people. The wedding had originally been planned for last year, but the sad death of Youhanna's mother in August 2011 resulted in a year's delay until the periods of mourning had been accomplished.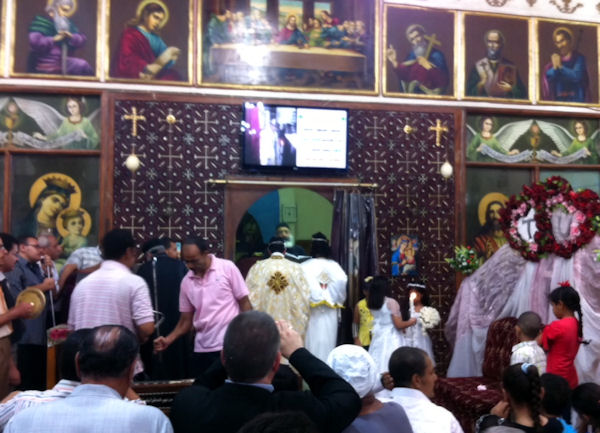 Tina will continue to share her time between Luxor and Kent, from where she runs her travel company. Abba Seraphim and Father Peter Farrington with her many friends in the British Orthodox congregations at Chatham, Charlton, the London Mission and the South Coast parishes all send their warmest greetings to Tina and Youhanna and look forward to welcoming him to England.