Posted on: Thursday, 2nd August, 2012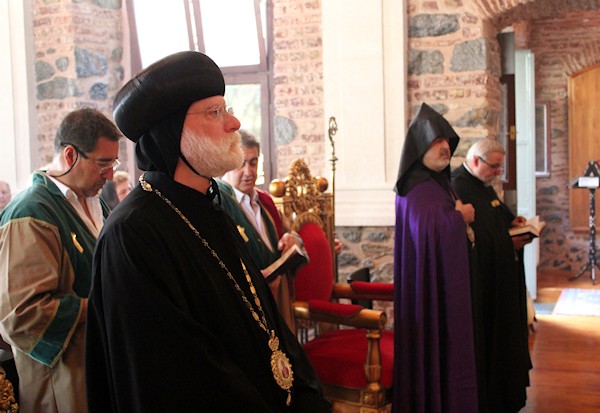 On 26 July Abba Seraphim visited His Eminence Archbishop Aram Ateshian, General Vicar (Acting Patriarch) of the Armenian Patriarch of Constantinople at the Patriarchate in Kumkapi, Istanbul, accompanied by Archimandrite Deiniol of the Wales Orthodox Mission, who was visiting the city at the same time. This was in return for Archbishop Aram's visit to the British Orthodox Secretariat at Charlton in March. They were able to discuss a number of matters of common interest, including the progress of the Papal election and the current health of His Beatitude Patriarch Mesrob II, who since 2008 has been suffering from Frontal temporal degenerative dementia and has been unable to exercise his office. His physical and mental situation have steadily deteriorated and he is now being cared for at Surp Pirgic Armenian Hospital in Yedikule.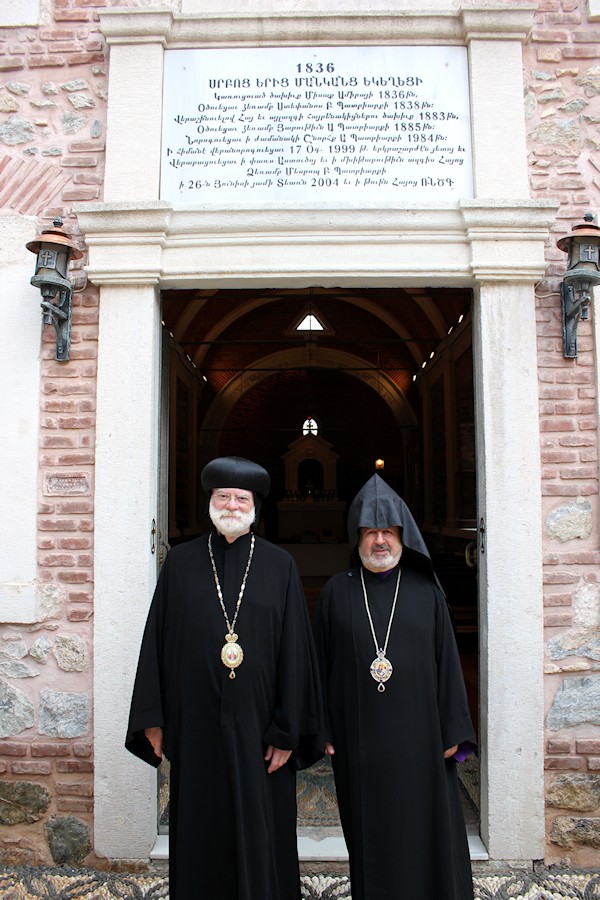 On Sunday, 29 July Abba Seraphim accompanied Archbishop Aram to the celebration of the Divine Liturgy at Surp Yerits Mangants (Three Holy Youths) Armenian Church at Boyacikoy and afterwards lunched with members of the congregation in their recently renovated church on the Bosphorus.
Warm fraternal links between the British Orthodox Church and the Armenian Patriarchate of Istanbul have existed for a number of years and go back to the time of the late Karekin II (Kazanjian), Patriarch  of Istanbul (1995-1998). Abba Seraphim also participated in the enthronement of His Beatitude Patriarch Mesrob II.