Posted on: Monday, 23rd January, 2012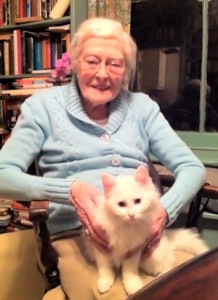 Mrs. Joyce Edwards, Abba Seraphim's mother, suffered a slight stroke during the early hours of 23 January. She contacted Abba Seraphim complaining of a numbness in her face and hand on the left side but otherwise had no other symptoms. Abba Seraphim accompanied her to Queen Elizabeth Hospital at Woolwich by ambulance first thing in the morning, where she was admitted for tests. Immediately after the Catholic-Oriental Orthodox Regional Forum book launch at Westminster, Abba Seraphim returned to the hospital, where his PA, Mr. Trevor Maskery, had been staying with her. The doctor's diagnosed that she had suffered a slight stroke and arranged for her transfer to the Princess Royal University Hospital at Farnborough, Kent, which has a specialist Hyper Acute Stroke Unit (HASU), which opened last year. It has a higher number of specialist stroke doctors and nurses than a normal unit and also provides the thrombolysis procedure to break down blood clots, as well as high-tech CT scanning equipment, and  treats more than 1,000 patients a year.
Joyce Edwards, who is in her 98th year is an active member of the British Orthodox Church and travelled to Babingley last Saturday for the Christian Unity Week of Prayer service. She still lives in her own flat near to Abba Seraphim in Charlton.