Posted on: Sunday, 31st October, 2010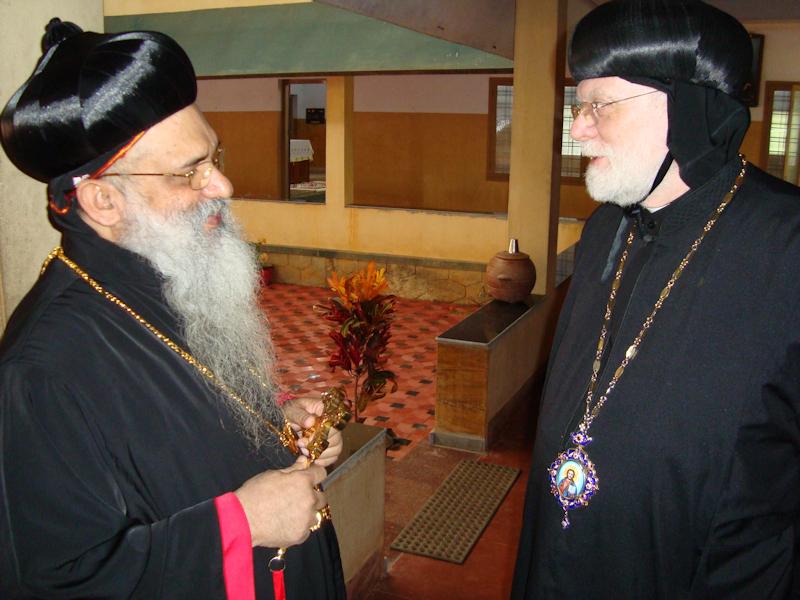 His Holiness Moran Baselios Mar Thoma Didimos I, Catholicos of the East & Malankara Metropolitan, announced his abdication at the meeting of the Holy Episcopal Synod of the  Malankara Orthodox Syrian Church, held at Devalokam on 29 November. The Catholicos Designate, His Beatitude Paulose Mar Milithios will be enthroned at Parumala Seminary on 1 November 2011.
Abba Seraphim responded to the news by sending his congratulations to the Catholicos Designate with "warm fraternal greetings and assurance of prayers" and spoke of the great importance of the advancement and ecumenical witness of the Malankara Church for the Oriental Orthodox tradition, not only for its sister Orthodox churches but also for all Christians. During his visit to Kerala in January, Abba Seraphim and his party were warmly received by Paulose Mar Milithios at Kunnamkulam. The new Catholicos was consecrated a bishop at the age of thirty-eight and elected Catholicos-Designate in 2006. At the relatively youthful age of sixty-four, he will bring energy and dynamism to a church which has already possesses vibrancy and vision.  The former Catholicos, who abdicated on his eighty-ninth birthday, showed his deep love for the church by laying aside his high office to enable his successor to take up his responsibilities in time for the Centenary of the re-establishment of the Catholicate, which will be celebrated in 2012.