Posted on: Sunday, 15th June, 2014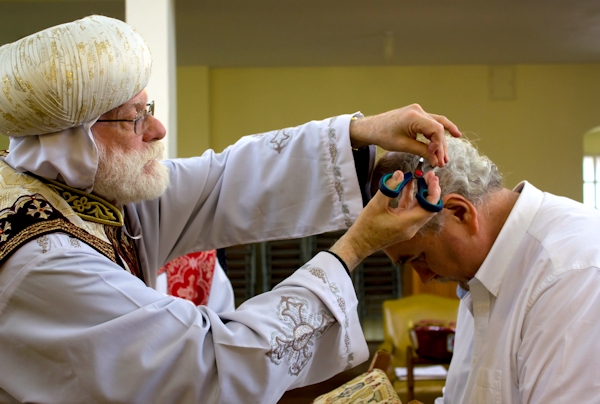 On 14 June at St. George-in-the-East, Shadwell, Abba Seraphim tonsured Christopher Shaw of Sunbury-on-Thames and ordained him as a Reader to serve the BOC Windsor Mission. In his homily Abba Seraphim spoke of the Ascension Gifts of Christ and singled out the diaconate and the lesser orders which derive from it, as representing the diakonia of the Church in which all Christians are, to some measure, called to participate. "The apostle Paul makes it clear that these Ascension gifts of Christ are not given to individuals for their personal use but for the "building up the body of Christ, until we all attain to the unity of the faith and of the knowledge of the Son of God, to mature manhood, the measure of the stature of the fullness of Christ." In other words, they are for the collective benefit of the people of God.  He expressed the hope that Christopher, soon to be a Reader in the House of God, would be faithful to his name, bearing Christ to all whom he meets, so that he may receive God's mercy along with all those who have pleased God from the beginning.  Assisting Abba Seraphim in the ordination were Father Peter Farrington, who presented Christopher and  Deacon Daniel Malyon, who read the Charge after the ordination.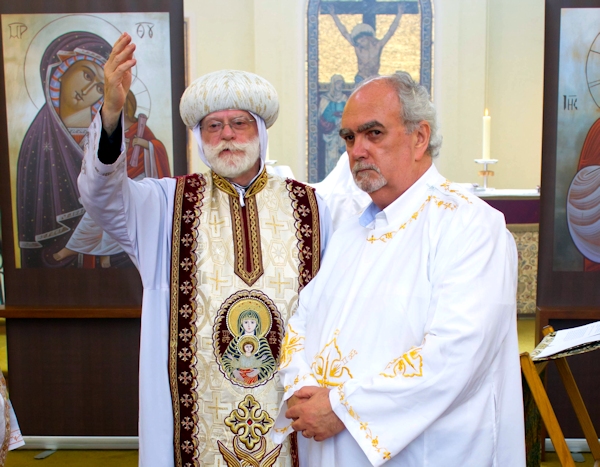 Upcoming events
26 October 2014

Morning Incense & Divine Liturgy: Bournemouth

Morning Incense 09.30, Divine Liturgy 10.15

Raising of Incense & Divine Liturgy: Doncaster

Raising of Incense – 9:45am
Divine Liturgy – 10:30am

Morning Prayer: Babingley

10.30am Morning Prayer

Raising of Incense & Divine Liturgy: Charlton

Raising of Incense 2.00 p.m.
Divine Liturgy 2.30 p.m.