Posted on: Sunday, 15th June, 2014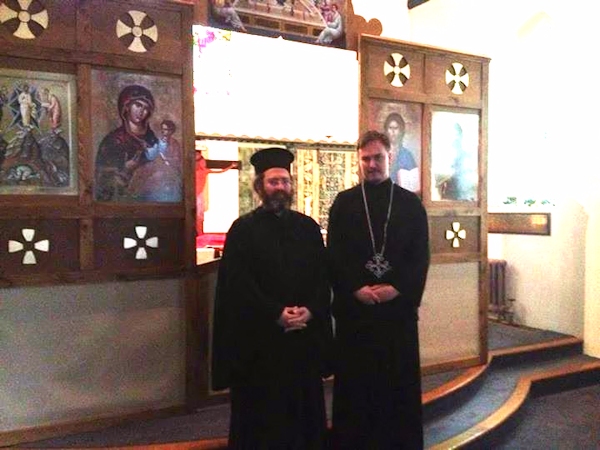 On Wednesday 11th June, Deacon Daniel Malyon spoke at Winchester University as part of the University's Religious and Theological Studies Postgraduate Seminar. As a former student of the University's Mth Orthodox Studies programme, he accepted the opportunity to present his research. The subject of his talk was 'The development of the Papal Election system in the Coptic Orthodox Church,' looking at the various influences which have influenced this system over the past two thousand years. The talk was well received and led to interesting discussions and observations on the Coptic Canonical tradition. Amongst other speakers were doctoral students and Father Nicholas Spencer of the Benedictine order, who spoke on the influence of Eastern Christian Mystical Theology on Medieval Western Christian thought. After the Seminar, the Orthodox students were invited for the Vespers service by Fr Andreas Andreopoulous of the Romanian Orthodox Church. This was followed by an address on 'Ethics and Empathy' by Lord Rowan Williams, former Archbishop of Canterbury.
Posted on: Saturday, 5th May, 2012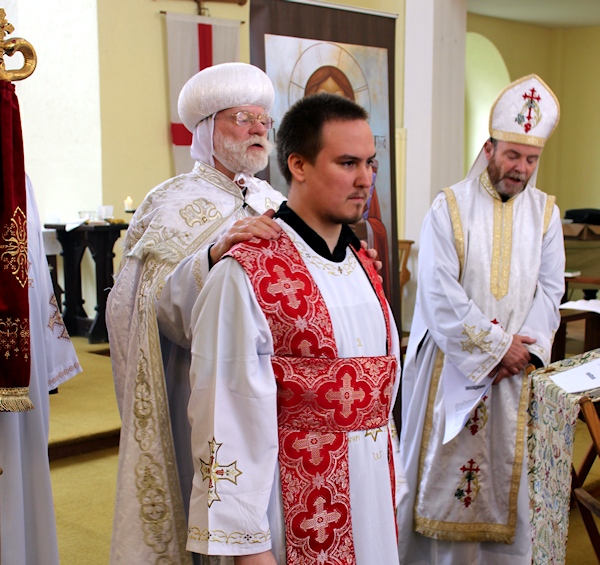 On 5 May, during the regular monthly celebration of the Divine Liturgy for the British Orthodox London Mission of SS. George & Paul the Hermit at St. George-in-the-East, Shadwell, Abba Seraphim ordained Daniel Malyon as a Subdeacon. Daniel is a member of the BOC Portsmouth Parish but whilst teaching near St. Albans, has been serving as a Reader attached to the Secretariat staff, so has been serving with Abba Seraphim at Babingley, Charlton and Shadwell.  A graduate in theology, he is currently studying for his Master's degree in Orthodox Theology at the University of Winchester. 
Assisting Abba Seraphim at the Liturgy were Fathers Simon Smyth and Peter Farrington as well as Deacon Theodore de Quincey. They were joined by two of Daniel's fellow Readers from Portsmouth, James Kelly and Anthony-Paul Holland. 
Upcoming events
25 January 2015

Raising of Incense & Divine Liturgy: Doncaster

Raising of Incense – 9:45am
Divine Liturgy – 10:30am

Raising of Incense & Divine Liturgy: Babingley

10.30 a.m. Morning Incense
11.30 a.m. Divine Liturgy

1 February 2015

Raising of Incense & Divine Liturgy: Doncaster

Raising of Incense – 9:45am
Divine Liturgy – 10:30am

Morning Prayer: Babingley

10.30am Morning Prayer

7 February 2015

Raising of Incense & Divine Liturgy: Shadwell

9.30 am Raising of Incense
10.00 am Liturgy of St. James
11.45 am Refreshments