Posted on: Saturday, 16th March, 2013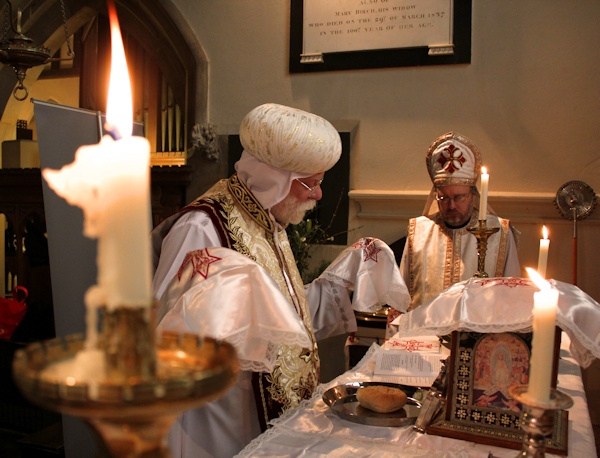 The first Orthodox Liturgy for the British Orthodox Windsor Mission was held at St. Andrew's Church, Clewer, on 16 March, through the kind hospitality afforded by the Rev'd Louise Brown and St. Andrew's  PCC. Despite the torrential rain it was well supported and by the end of the Divine Liturgy the sun had come out and the church's beautiful setting could be better appreciated. At the beginning of the service Abba Seraphim received into Orthodoxy, by baptism and chrismation, Dr. Michael Brenton, who has been a catechumen for several months and serves as the Secretary of the Windsor mission. Father Peter Farrington, under whose ministry the Windsor mission was established, preached the homily.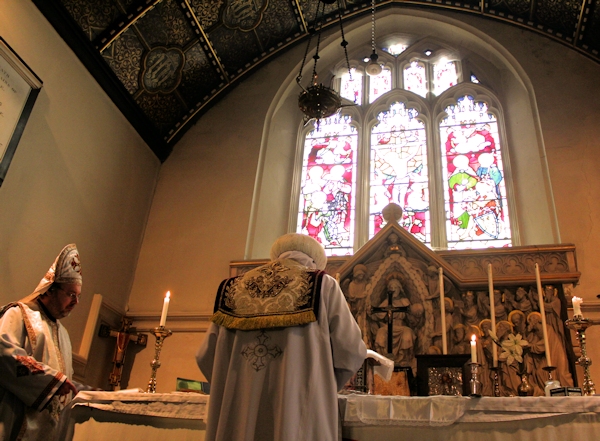 Upcoming events
26 October 2014

Morning Incense & Divine Liturgy: Bournemouth

Morning Incense 09.30, Divine Liturgy 10.15

Raising of Incense & Divine Liturgy: Doncaster

Raising of Incense – 9:45am
Divine Liturgy – 10:30am

Morning Prayer: Babingley

10.30am Morning Prayer

Raising of Incense & Divine Liturgy: Charlton

Raising of Incense 2.00 p.m.
Divine Liturgy 2.30 p.m.