Posted on: Monday, 2nd July, 2012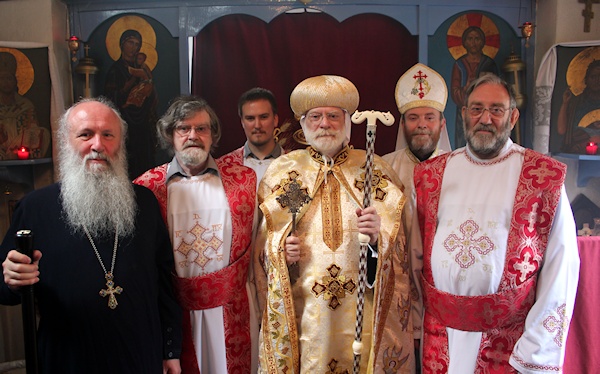 During his recent visit to the Bournemouth Parish of Christ the Saviour on 1 July, Abba Seraphim ordained two new subdeacons for the Portsmouth Parish, James Anthony Kelly and Anthony-Paul Holland. During the Liturgy Abba Seraphim was assisted by Father Simon Smyth and Subdeacon Daniel Malyon. Preaching to a full church on the Sunday Gospel (Luke X: 1-20) he draw parallels between our Lord's commission to the LXX and the present mission of the church. Following the Liturgy Abba Seraphim chaired a parish meeting to explain the electoral process for choosing a new Pope & Patriarch, answered questions from the congregation and passed on Metropolitan Bakhomios's invitation to all church members to express their opinion on the selection of the future patriarch.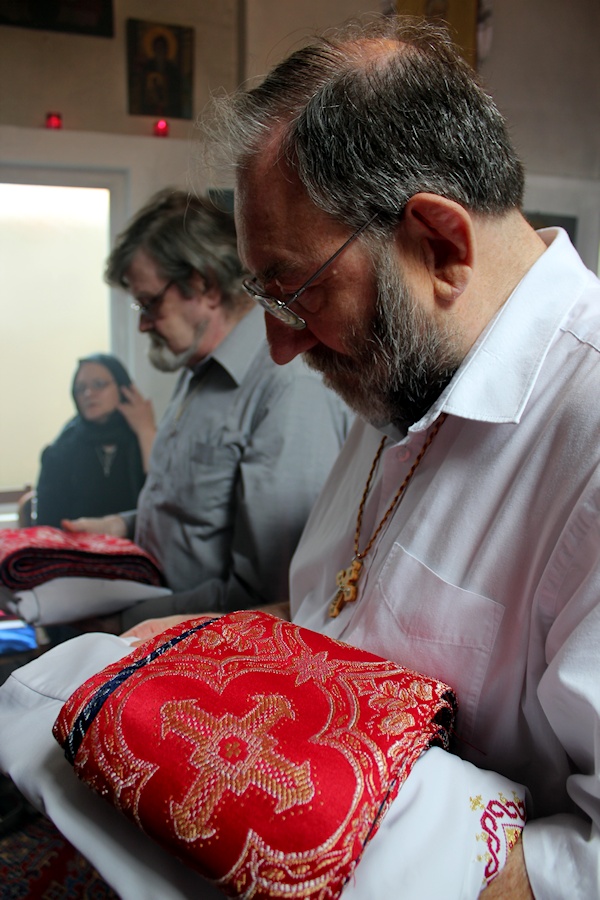 Abba Seraphim was pleased to welcome to Bournemouth, Archimandrite Deiniol of the Wales Orthodox Mission of the Ukrainian Orthodox Church, who attended the Divine Liturgy. Afterwards Fr. Deiniol was able to chat to most of the people present.
Posted on: Monday, 3rd October, 2011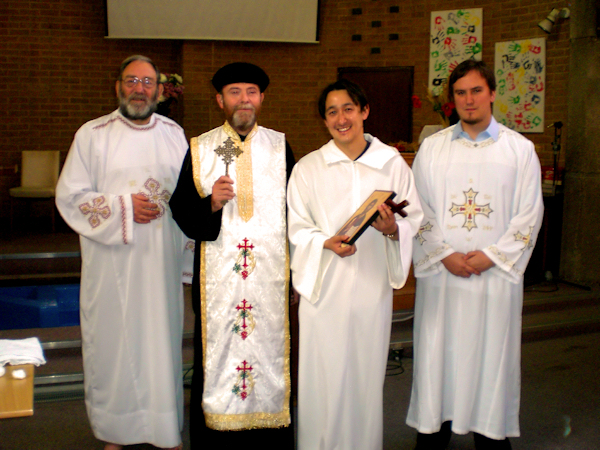 Edmund John Sihua Humphreys received the Holy Mysteries of Baptism, Chrismation and Holy Communion on Sunday, 2 October to become the latest communicant member of the British Orthodox Parish of Saint Mary the Mother of God and Saint Moses the Black, Portsmouth.  Edmund's journey to Orthodoxy had begun several years previously during a visit to Moscow with an encounter with an icon in one the Russian Orthodox Kremlin Churches.  Although finding it difficult to articulate the experience to others (as is often the case with such personal spiritual moments) Edmund was prompted to seek further into Orthodox Christianity and thanks to the online British Orthodox Forum discovered the British Orthodox Church in the city of Portsmouth where he lives.  He has attended faithfully both in Portsmouth and Bournemouth, worshipping through one Holy Pascha as an enquirer and another as a catechumen, joining in the Bournemouth Weekend of Worship in 2010 and sharing the parish pilgrimage to Stevenage for the Oriental Orthodox Festival.  Not surprisingly, there was a good turn-out of Church members representing both the Portsmouth and Bournemouth congregations to support and welcome Edmund home to the Orthodox Church.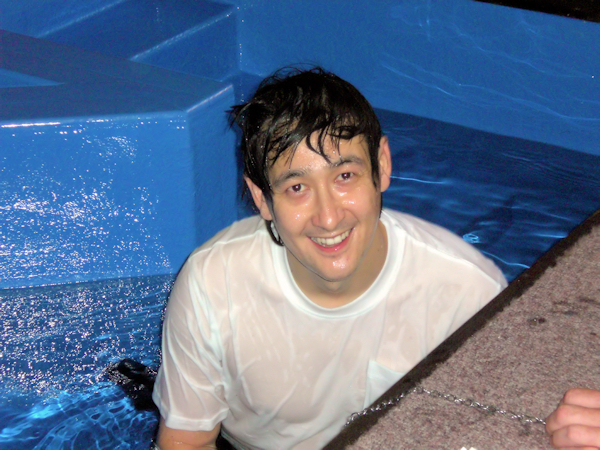 Upcoming events
1 February 2015

Raising of Incense & Divine Liturgy: Doncaster

Raising of Incense – 9:45am
Divine Liturgy – 10:30am

Morning Prayer: Babingley

10.30am Morning Prayer

7 February 2015

Raising of Incense & Divine Liturgy: Shadwell

9.30 am Raising of Incense
10.00 am Liturgy of St. James
11.45 am Refreshments

8 February 2015

Raising of Incense & Divine Liturgy: Doncaster

Raising of Incense – 9:45am
Divine Liturgy – 10:30am

Morning Prayer: Babingley

10.30am Morning Prayer