Posted on: Wednesday, 12th September, 2012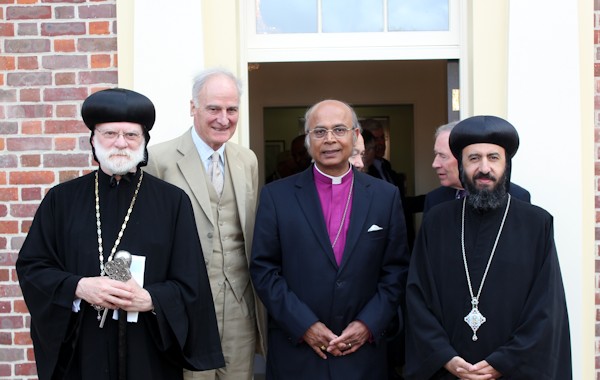 Abba Seraphim was among the guests who attended the opening of the new Barnabas Fund library at Pewsey, Wiltshire, on 12 September. The library is housed in a purpose-built, state of the art building designed by the distinguished classical architect, Quinlan Terry, who was among those present. The library is a specialist collection on Islam and Christian-Islamic  relations and contains some 50,000 volumes as well as periodicals and electronic resources. Housed on three floors, it includes open shelf reference books, a delightful Reading Room as well as reserve stacks, with a capacity for 10,000 volumes. The Barnabas Fund is also planning to extend its residential capacity to facilitate research conferences and extended research by scholars and specialists.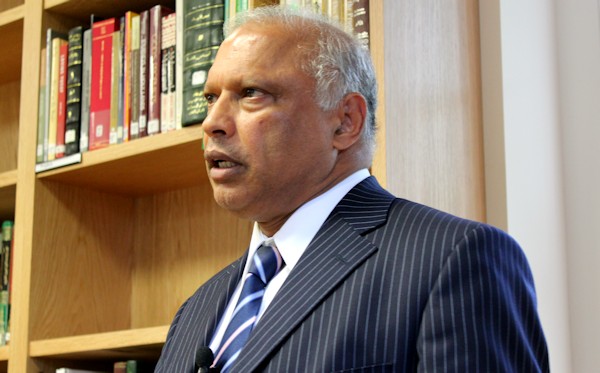 Following an introductory speech, detailing the scope of the library,  by Father Patrick Sookhdeo, the Fund's International Director, and prayers & scriptural readings marking the library's inauguration, the guests were entertained to a delightful lunch. After this Father Patrick briefed them on current priorities of the Fund, whilst Caroline Kershaw and Mark Green spoke specifically about the projects undertaken by the Fund to support Christian communities around the world.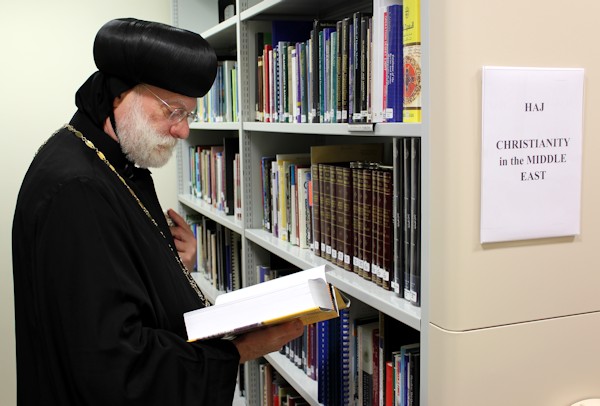 Abba Seraphim, a noted bibliophile, spoke enthusiastically of the great service the Fund would now be able to offer to scholars of Islamic-Christian relations. "For years the Barnabas Fund has offered support and practical comfort to beleaguered Christian communities by reminding Christians in the West of the fact that being a Christian is often a dangerous conviction, requiring profound commitment and bravery.  This practical support for the neglected and  persecuted, done out of deep fraternal love and a desire to follow the Lord's command to support our weaker brethren, has now expanded to meet the intellectual and philosophical challenges of the dialogue between faiths. The Barnabas Fund has always been rooted in a profound understanding of Islam and to engage Muslims with a sound appreciation of the tenets of their faith, leading to improved relations with Christians and mutual respect."
Upcoming events
26 October 2014

Morning Incense & Divine Liturgy: Bournemouth

Morning Incense 09.30, Divine Liturgy 10.15

Raising of Incense & Divine Liturgy: Doncaster

Raising of Incense – 9:45am
Divine Liturgy – 10:30am

Morning Prayer: Babingley

10.30am Morning Prayer

Raising of Incense & Divine Liturgy: Charlton

Raising of Incense 2.00 p.m.
Divine Liturgy 2.30 p.m.