Posted on: Monday, 15th July, 2013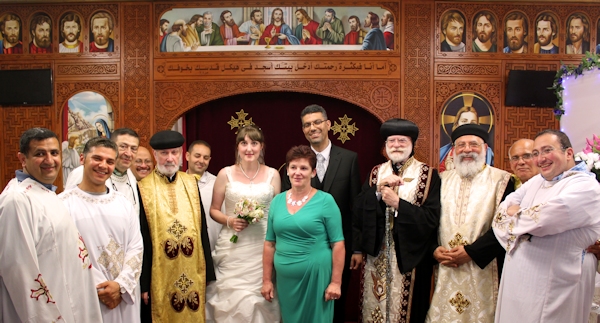 On 14 July Abba Seraphim officiated at the wedding of Ieva Karklina & Peter Takla at St. John the Evangelist Coptic Orthodox Church at Elmers End, Beckenham. He was supported in the service by Fathers Antonius Nagib and Sergius Scott from St. John's Church.  Among those attending was Ieva's mother from Sweden and several regular worshippers of the British Orthodox Church's London Mission, including Subdeacon Daniel Malyon and Reader Trevor Maskery.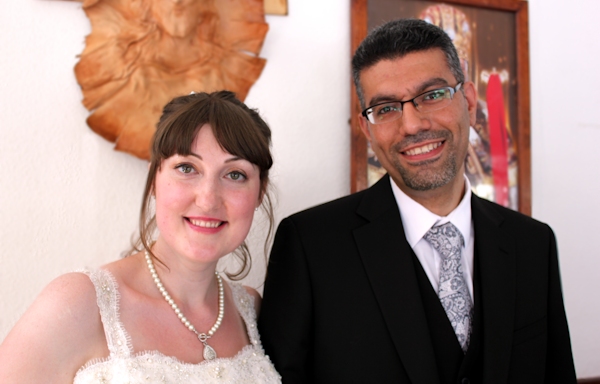 Upcoming events
26 October 2014

Morning Incense & Divine Liturgy: Bournemouth

Morning Incense 09.30, Divine Liturgy 10.15

Raising of Incense & Divine Liturgy: Doncaster

Raising of Incense – 9:45am
Divine Liturgy – 10:30am

Morning Prayer: Babingley

10.30am Morning Prayer

Raising of Incense & Divine Liturgy: Charlton

Raising of Incense 2.00 p.m.
Divine Liturgy 2.30 p.m.