Posted on: Saturday, 15th January, 2011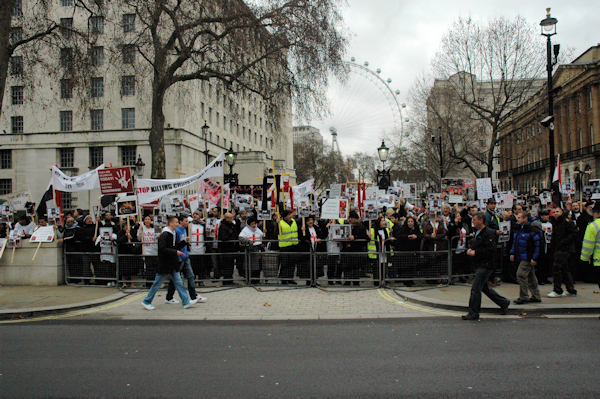 The United Copts of Great Britain organised a peaceful protest on Saturday, 15 January, in Whitehall opposite the entrance to Downing Street. A large group of Copts from churches in London, Bromley and Rotherham gathered between noon and 3.00 p.m. holding crosses and banners recalling recent sectarian attacks on Copts in Egypt.
Several Coptic clergy were present and Abba Seraphim and Father Sergius Scott were there to represent the British Orthodox Church.  Among their supporters were Baroness Cox and Dr. Charles Tannock, Conservative MEP for the London Region, who are both passionate supporters of Christians suffering persecution. Dr. Tannock addressed the gathering and promised to raise the issue at the European Parliament next week.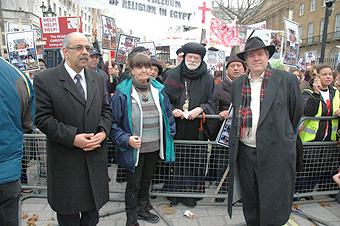 Upcoming events
26 May 2013

Morning Incense & Divine Liturgy: Bournemouth

Worship commences 09.30

Raising of Incense & Divine Liturgy: Doncaster

Raising of Incense – 9:45am
Divine Liturgy – 10:30am

Morning Prayer: Babingley

10.00am Morning Prayer

Morning Prayer: Chatham

Orthodox Morning Prayer: 10:30 am

Raising of Incense & Divine Liturgy: Charlton

Raising of Incense 2.00 p.m.
Divine Liturgy 2.30 p.m.