Posted on: Wednesday, 21st August, 2013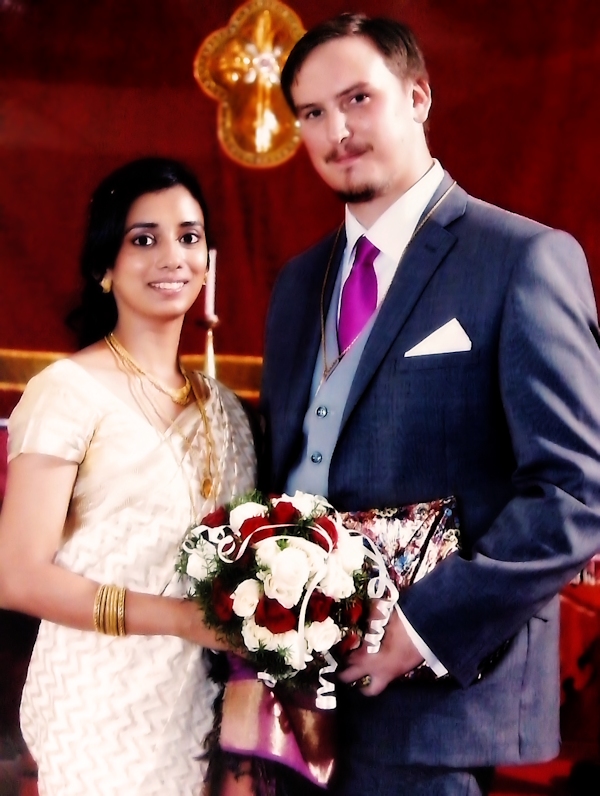 On 19 August Subdeacon Daniel Malyon and Janice Oommen were joined together in Holy Matrimony in Kerala. The service was performed by His Grace Gabriel Mar Gregorios, Bishop of Thiruvananthapuram (Trivandrum) in his Domestic Chapel at Aramana,  assisted by three of his priests and was conducted in both Malayalam and English in the presence of some 240 guests. On 16 August Daniel had an audience with His Holiness Baselios Mar Thoma Paulose II, Catholicos of the East, who gave them his blessing.
The Betrothal of Daniel and Janice had been performed on 16 December 2012 by Father Simon Smyth at Christ the Saviour Church in Bournemouth, where Daniel and Janice had first met.
In his letter of greeting to Mar Gregorios, Abba Seraphim  had written, "The forthcoming wedding is a source of much pleasure to the clergy and faithful of the British Orthodox Church, not only because we have come to know and love Janice during her stay in the UK; but also because it symbolises the deep affection band respect with which the British Orthodox regard the venerable Orthodox Church of India, which has proved such a vibrant witness to our common faith, both here and in its homeland in Kerala."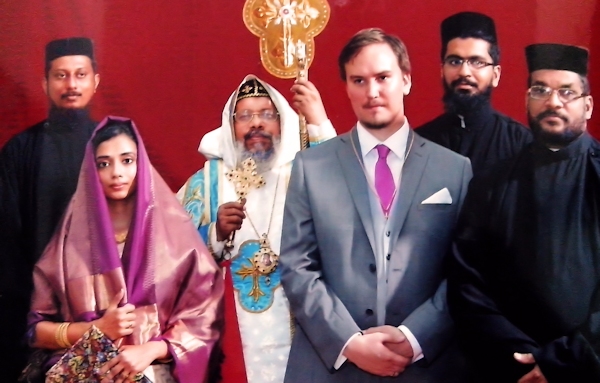 Upcoming events
26 October 2014

Morning Incense & Divine Liturgy: Bournemouth

Morning Incense 09.30, Divine Liturgy 10.15

Raising of Incense & Divine Liturgy: Doncaster

Raising of Incense – 9:45am
Divine Liturgy – 10:30am

Morning Prayer: Babingley

10.30am Morning Prayer

Raising of Incense & Divine Liturgy: Charlton

Raising of Incense 2.00 p.m.
Divine Liturgy 2.30 p.m.