Posted on: Friday, 9th May, 2014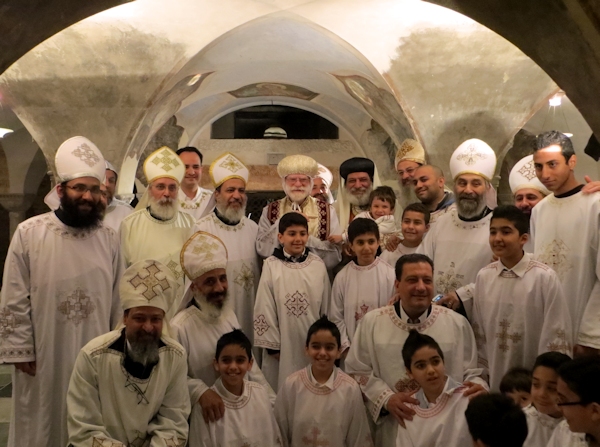 At the fraternal invitation of His Grace Bishop Kyrillos of Milan, the Papal Deputy for All Europe, Abba Seraphim was invited to con-celebrate the Divine Liturgy on the Feast of Saint Mark at his shrine in the Basilica San Marco in Venice. This is an annual tradition in the Diocese of Milan, when Bishop Kyrillos is joined by the priests of his diocese and their families for this early morning celebration before the Basilica opens its doors to the public. The Basilica was originally erected in 828-832 as the Chapel of the Doge of Venice to house Saint Mark's body, which was brought to Venice by two Venetian merchants, Buono da Malamocco and Rustico da Torcello. They claimed to have removed it from its shrine in Alexandria in order to protect it from feared destruction during the Fatimid Caliphate. This church was destroyed in 976 during a rebellion and although a second church was built in 1063 the relics were believed to have been lost in the fire. It was not until 1094, after Saint Mark's relics were miraculously rediscovered, that the Basilica was formally consecrated. Today the relics rest in a shrine in the High Altar, which extends into the crypt chapel immediately below, where the Coptic Liturgy of St. Basil was celebrated on his feast. Following the service all the clergy and their families gathered together for lunch in a nearby restaurant.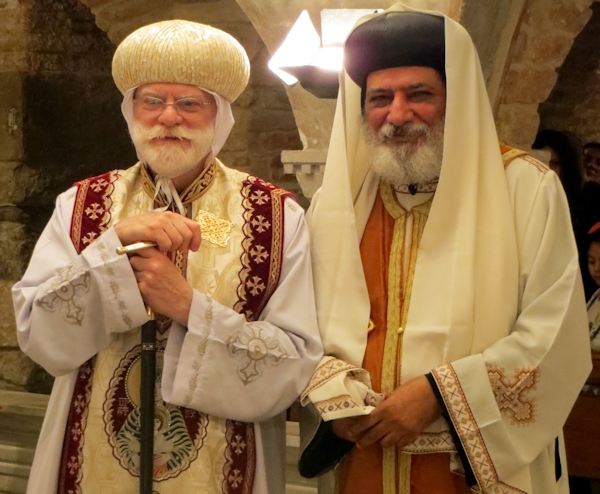 Upcoming events
26 October 2014

Morning Incense & Divine Liturgy: Bournemouth

Morning Incense 09.30, Divine Liturgy 10.15

Raising of Incense & Divine Liturgy: Doncaster

Raising of Incense – 9:45am
Divine Liturgy – 10:30am

Morning Prayer: Babingley

10.30am Morning Prayer

Raising of Incense & Divine Liturgy: Charlton

Raising of Incense 2.00 p.m.
Divine Liturgy 2.30 p.m.