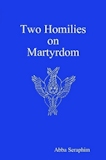 Two Homilies on Martyrdom
Here, in two homilies preached in Anglican Churches commemorating St. Alban and St. Thomas of Canterbury; Abba Seraphim considers contemporary martyrs in unbroken witness with the Early Church. He highlights the need for Western Christians to show greater awareness of their testimony and deeper engagement with their needs.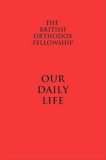 British Orthodox Fellowship Handbook
This is the Handbook of the British Orthodox Fellowship. It has been published to help you experience something of the Orthodox faith and life of the British Orthodox Church whether you are a member of the British Orthodox Church, or of some other Christian community. Fundamentally, it is only by experiencing Orthodox faith and life for yourself that you will gain a personal appreciation of its power to transform the lives of British people.