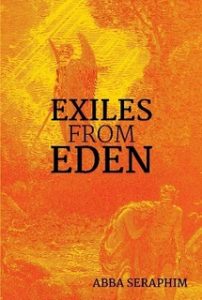 Exiles from Eden is the sequel to Abba Seraphim's Flesh of Our Brethren which he first published in 2006. This is a later history of the Western episcopal successions originating from the Syrian Orthodox Patriarchate of Antioch and deals specifically with the successions and jurisdictions originating from the 1866 mission of Mar Julius (Ferrette), Bishop of Iona, and the 1892 mission of Mar Timotheos (Vilatte).
Using the anonymous 1922 article "A Chapter of Secret History" which was originally published in The Church Times, as a framework for the period 1867-1922, he attempts to verify and amplify the events it recounts in tracing the history of the Ferrette Succession.
The later Vilatte Succession was more extensive in its outreach, not only in the United States, but also in ministering to Poles, Black Americans and Swedes, as well as establishing missions in Britain, France, Italy and the African Continent.
Buy this book from LULU.com