The BOC Fellowship
Click here for Latest Fellowship News
The British Orthodox Fellowship, find out about our Orthodox Faith at your own pace.
Join the Fellowship for free and we will send you.
Regular news about Fellowship activities
Advance notice of our annual residential Conference and Pilgrimage
Access our online community
The Fellowship Publications
Our Fellowship publications are available to all from our publishers website. Click on the book cover or title to order a copy.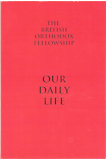 The Fellowship Handbook and Prayerbook
This useful book contains prayers, readings and instructions on living the Orthodox life.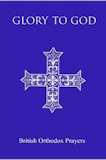 Glory to God
This is the new prayer book produced by the Fellowship for use in groups and by individuals. It contains the offices of Morning, Midday, Afternoon and Evening prayer.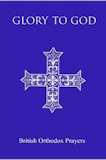 Pocket Edition Glory to God
Pocket Edition
Now you can purchase a pocket edition of our book of prayers. Ideal for keeping in your coat pocket or bag.
Join The BOC Fellowship

The Fellowship is made up of people from all Church backgrounds, and none, together with members and clergy of the British Orthodox Church.

We share a common desire to experience the Orthodox Faith as far as we are able, without demanding anything of our fellow members except that we pray for each other.

The members of the British Orthodox Fellowship do not have to be or become members of the British Orthodox Church.

Why not complete the Application form here and join the British Orthodox Fellowship today?

The only way to understand Orthodoxy is to experience it.

You can join online CLICK HERE

If you think that the British Orthodox Fellowship is a great idea, then why not tell a friend. Fill in this form and we'll send a short message.