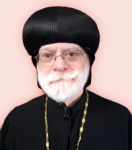 Metropolitan Seraphim of Glastonbury
Ordained Priest, 27th February 1971.
Monastic profession, 23rd February 1977.
Attached to the Monastery of El-Sourian, Wadi El-Natrun, 4th June 1994.
Consecrated to the Sacred Order of the Episcopate on 9th July 1977.
Consecrated a Metropolitan of the Coptic Orthodox Patriarchate 19th June 1994.
Address: 10 Heathwood Gardens, Charlton, London, SE7 8EP.
Telephone: (020) 8854 3090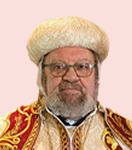 Bishop David of Priddy
Ordained Priest, 22nd December 1996.
Elevated to Hegoumenos, 5th July 2009.
Consecrated to Bishop, 28th October 2017.
Bishop in charge of the Church of St. Mark & St. Hubert, Cusworth.
Address: 6 Hawthorne Close, Woolley Moor, Alfreton, Derbyshire, DE55 6FF.
Telephone: (01246) 591992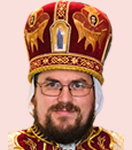 Archbishop James Titular of Caerleon-upon-Usk and Mafrian
Ordained Priest, 30th July 2017
Monastic profession, 23rd December 2018
Consecrated to the Sacred Order of the Episcopate on 23rd February 2019
Address: 10 Heathwood Gardens, Charlton, London, SE7 8EP.
Telephone: (020) 8854 3090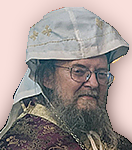 Hieromonk John Ives
Priest of Bournemouth Church
Address: 1A Heanor Close, Ensbury Park, Bournemouth, BH10 5DU
Telephone: 07305 340184