Posted on: Tuesday, 7th May, 2013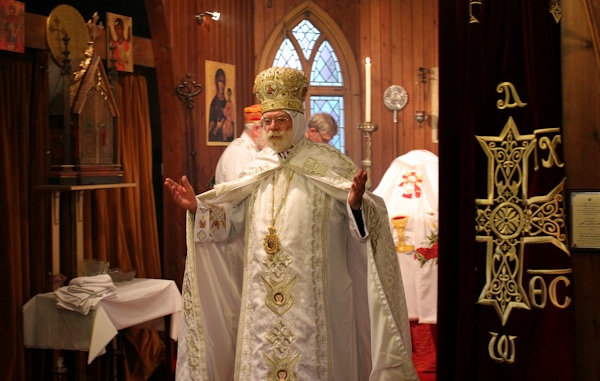 Paschal Eve Liturgy was celebrated in the British Orthodox churches in Babingley, Bournemouth, Chatham and Cusworth;  but the Palm Sunday Liturgy was celebrated at Charlton and additional Holy Week services were also held in Portsmouth. Services in all churches and missions were well supported and numbers were augmented on Pascha Eve by the attendance throughout of Orthodox from Eritrea, Moldova, Roumania and Russia, so that 'Christ is Risen' was proclaimed in several languages. Abba Seraphim officiated at St. Felix at Babingley and returned to Charlton in time to host a Paschal barbecue at the Church Secretariat for the London Mission. The marked improvement of the weather over the weekend was much appreciated.  The London Mission Liturgy at Shadwell on Saturday, 11 May, will serve as the paschal celebration for London.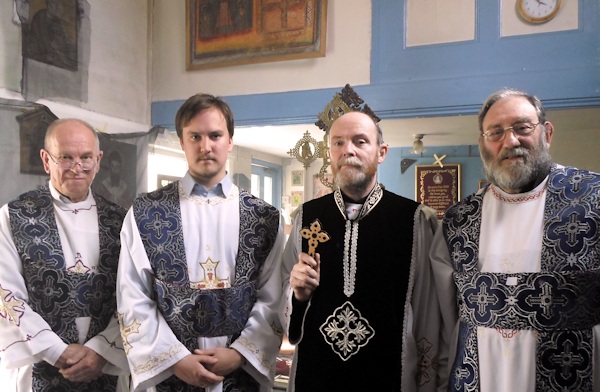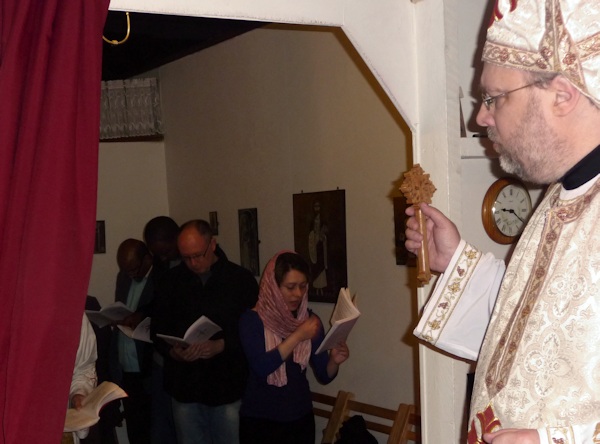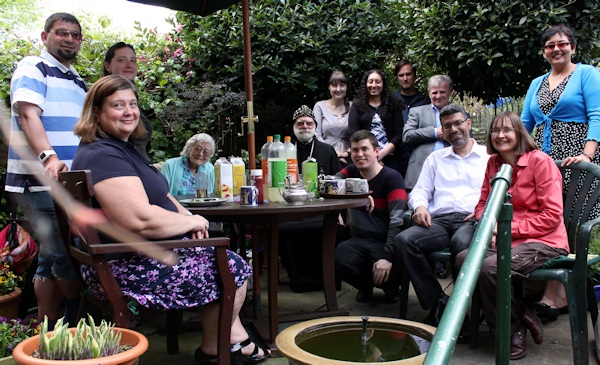 Posted on: Sunday, 4th April, 2010
At the end of Holy Week, the British Orthodox parishes all celebrated the Feast of the Resurrection (4 April) with enthusiasm. This year Holy Pascha coincided with the western Easter so we received few ecumenical visitors, although attendance overall in all parishes was very good. The clergy also reported that the Holy Week services were well supported. Abba Seraphim officiated at Babingley, where the mild weather enabled the procession to go round the outside of the church; whilst at Bournemouth torrential rain made this impossible. However, for the traditional requiem service and visiting of the graves of former church members at Wimborne Road cemetery the next morning, there was a good gathering. Dyed eggs and other traditional Paschal foods were also included in the festivities, whilst "Christ is Risen!" was repeated in English, Greek, Coptic, Arabic, Russian, Portuguese, Romanian, Amharic and other tongues.
Upcoming events
1 February 2015

Raising of Incense & Divine Liturgy: Doncaster

Raising of Incense – 9:45am
Divine Liturgy – 10:30am

Morning Prayer: Babingley

10.30am Morning Prayer

7 February 2015

Raising of Incense & Divine Liturgy: Shadwell

9.30 am Raising of Incense
10.00 am Liturgy of St. James
11.45 am Refreshments

8 February 2015

Raising of Incense & Divine Liturgy: Doncaster

Raising of Incense – 9:45am
Divine Liturgy – 10:30am

Morning Prayer: Babingley

10.30am Morning Prayer