OBITUARIES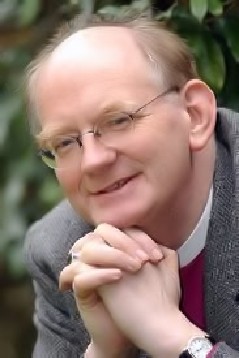 The Right Rev'd Kenneth William Stevenson, former Bishop of Portsmouth, died on 12 January 2011.
Born in 1949 near Edinburgh, of Scottish and Danish descent. He was ordained deacon in 1973 and priest in 1974, he served curacies at Grantham with Manthorpe in Lincolnshire 1973-76 and Boston 1976-1980 before becoming Chaplain of the University of Manchester, where he also lectured: 1980-1986. He was visiting Professor at Notre Dame University, Indiana, USA in 1983. From there he became Rector of Holy Trinity, Guildford before his consecration as eighth bishop of Portsmouth in 1995. He resigned his see in 2009 following a long period of illness, battling with leukaemia.
He collaborated with the Bishop in Europe, Geoffrey Rowell, and the Archbishop of Canterbury, Rowan Williams, in editing Love's Redeeming Work, an anthology of Anglican spirituality and theology which has become a best-seller.  His latest books are Rooted in Detachment: Living the Transfiguration (2007), and an Advent book entitled Watching and Waiting (2007).
He welcomed the use by the British Orthodox Church of St. Peter & Paul at Wymering and more recently Portsmouth. As literary executor to Geoffrey J. Cuming (1917-1988) he was responsible for the publication in 1990 of Cuming's Liturgy of St. Mark and had great respect for the Alexandrian tradition. He also shared with Abba Seraphim a family history in the Catholic Apostolic Church and his doctoral thesis at the University of Southampton (1973) was on the Catholic Apostolic Eucharist. He gladly joined the council of the Albury Society, of which  Abba Seraphim is the chairman. He and Abba Seraphim also corresponded on liturgical matters, notably the Coptic devotion to the Four Living Creatures. Shortly before his retirement he passed to Abba Seraphim the stewardship of three cherished items: the nineteenth century tabernacle from the Catholic Apostolic Church in Southwark; an original oil painting (1875) of the Catholic Apostolic Liturgy being celebrated at the church in Edinburgh and a nineteenth century brass Ethiopian censer which had been brought from Egypt by General Sir Reginald Wingate, Sirdar of the Egyptian Army.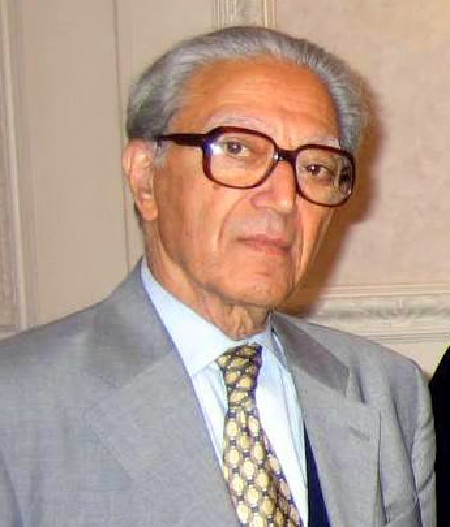 Dr. Fouad Megally, Secretary of St. Mark's Coptic Orthodox Church London, died on 14 April 2011 aged 87 years.
Born in 1923, Fouad Megally was one of the first students at the new Alexandria University founded by King Fouad I of Egypt, where he studied English and from which he graduated with a B.A. in 1943. He started teaching at the age of twenty and was soon recognised not only as a gifted and engaging teaching but as an expert on comparative literature, linguistics and translation. He was an Arabic scholar who specialised in Arabic and English poetry. He translated T.S Elliot into Arabic. He later earned his M.A. at Exeter University and obtained his Ph.D. from Trinity College, Dublin. He later worked at the Middle East Centre in Oxford, during which time he was the assistant editor of the Oxford English/Arabic dictionary (1972). He later lectured at Westminster University of London until his retirement.
He was a founding member of St. Mark's Coptic Orthodox Church in London and for many years served as the secretary of the church council. It was as a result of his excellent relationship with the Church of England that the present church premises were found A committed and loving Christian who was always standing in the first pew in the church every Sunday from the beginning of the Liturgy. An accomplished orator, the church congregation remember him well for reading the Synaxarium in a dynamic way, telling the story of the Saints rather than just reading it. As the lay representative of the Coptic Church in the UK he was the one who greeted dignitaries and ambassadors who visited the church on Feast days and other special occasions.
He was a devoted husband, father and grandfather and maintained a delightful cheerfulness and good humour combined with an old-world elegance and courtesy, which made him so beloved of all who knew him.
Memory Eternal !
1 of 1